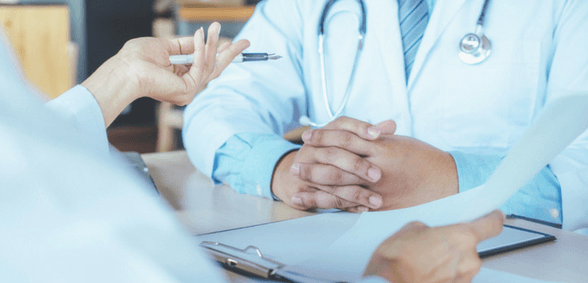 Hospital readmissions have seen a sharp rise, according to the Nuffield Trust, and all aspects of the medical community should help to combat this issue
The Nuffield Trust and the Health Foundation have revealed the results of the QualityWatch programme, which examines hospital data and emergency readmissions between 2010/11 and 2016/17.
The aim is that this information can help prevent future readmissions by honing the care available to patients in hospital and at their local practices, and the results suggest that all aspects of public care are failing to lessen the climbing number of readmissions – not simply hospitals.
The results show that the rate of patients being readmitted to hospital as an emergency within 30 days has risen by an alarming 19% during the time frame studied. The Nuffield Trust has thus identified a 41.3% rise in emergency readmissions for conditions that are classified as 'potentially preventable' including pneumonia, pressure sores and venous thromboembolism, plus conditions that patients did not have or weren't diagnosed as suffering from during the previous hospital visit.
– Potentially preventable emergency readmissions to hospital grew from 130,760 to 184,763
– Patients readmitted to hospital in an emergency with pneumonia have seen an increase of 72.5%
– Readmissions from pressure sores almost trebled
– Patients readmitted with venous thromboembolism grew by a third
The Nuffield Trust believes this research should raise more questions not only regarding the quality of hospital care received – particularly for elderly people – but the quality of local GP and social care available to them. The findings do highlight a serious and ongoing issue within hospitals, but also an ongoing failing in social and practice-based care in the interim between hospital visits, particularly in the case of readmissions including new diagnoses.
According to the Nuffield Trust, all aspects of the medical community must pay attention to this issue. Jessica Morris, research analyst at the Nuffield Trust, said of the results:
"Emergency readmissions to hospital for conditions that were not diagnosed during their first visit are potentially a warning sign that a patient's quality of care may have been compromised.
"The findings provide local health providers with a good opportunity to sit up and focus their attention and quality improvement initiatives on the three conditions where we've seen the most significant rise in readmissions."
Don't forget to follow us on Twitter, or connect with us on LinkedIn!