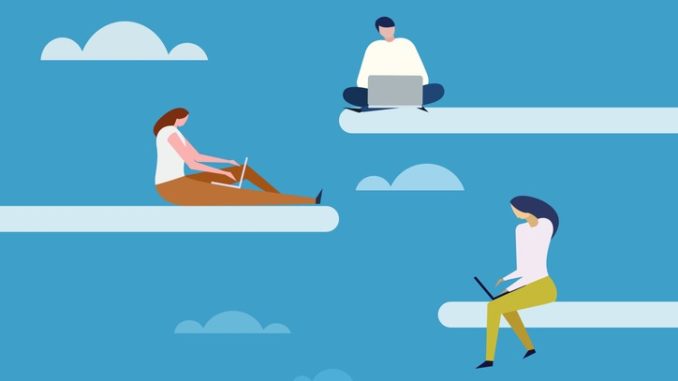 Flexible working is the benefit at the top of almost every employee's wish list. From potential candidates to long-term employees, juniors to executives, flexible working is the job benefit of choice
CREDIT: This is an edited version of an article that originally appeared on Robert Half 
Flexible working has become so popular, that some HR experts are heralding the death of the typical nine-to-five working day. But what makes it so popular, and are there any real benefits to be gained?
We think so – here are some of the benefits of working remotely and the impact they could have on your workforce, team productivity and organisational morale.
Increased productivity
The advantages of remote working are beneficial for organisations as well as employees — most notably, in the form of increased productivity. A study on remote working has found that 77% of employees felt more productive when they were allowed to work remotely and a further 30% said that, compared to working in the office, they could do more in less time when working from home – hence the need to consider increased productivity as one of the biggest advantages of remote/flexible working.
Reduces stress and burnout
A recent Labour Force Survey from Health and Safety Executive shows that over a 12-month period, 15,000,000 days were lost to mental health problems such as stress, depression or anxiety, all caused (or worsened) by work. This makes the offer of flexible working hours, telecommuting or remote working crucial to employee wellbeing.
Promotes a healthy work-life balance
AS TUC secretary general Frances O'Grady told HR Review, "It's in no-one's interests to have overstretched workforces. People who experience high anxiety are less productive and are more likely to take time off."
The introduction of flexible working strategies is an excellent way to help promote a healthy work-life balance in employees. A report by CIPD revealed that 20% of working people are stressed by family relationships, and 19% by the conflict between home and family life. In contrast, over half (54%) felt flexible working was a good way for them to achieve a better work-life balance. The benefits of working remotely allow them to switch off, or enjoy more time with the family, thereby limiting stress, dissatisfaction and burnout.
Better job satisfaction
The benefits of working remotely also include better job satisfaction for employees. "The benefits of flexible working are well-established, from increased employee engagement to better performance," HR policy adviser at the London School of Economics, Natalie Pancheri, told The Guardian.
Our research into work benefits for top performers shows that flexible working hours are being offered to 42% of employees and 29% are offered remote working.
Flexible working attracts top talent
The benefits of working remotely also include talent acquisition. According to our research, 39% of UK businesses use it to attract top-performing talent, and it was identified as a key initiative.
Not only this, flexible working hours can also help improve talent retention because staff are more satisfied overall. A study by Global Workplace Analytics found that 95% of employers saw an improvement in employee retention rates once a remote working environment had been successfully implemented.
Now that you're well-versed in the advantages of remote working, and the offer of flexible working hours, it's helpful to cover practical ways of implementing them.
How to implement flexible/remote working within your business
A degree of technology may be needed in order to offer remote working to staff — you'll need to be able to contact them throughout the day while they're at home. This can be achieved through basic means, such as email, telecommuting or via an instant messaging app or platform. Some companies may also choose to use project management software with digital ticketing systems which make job progress tracking and communication more effective.
Flexible working can be offered through something as simple as allowing staff to shift their working day by a few hours, either by coming in early and finishing early, or vice versa. Some staff may even prefer to work from home at the weekend rather than a weekday. Expectations and guidelines around this can be outlined in employee contracts.
Don't forget to follow us on Twitter, or connect with us on LinkedIn!