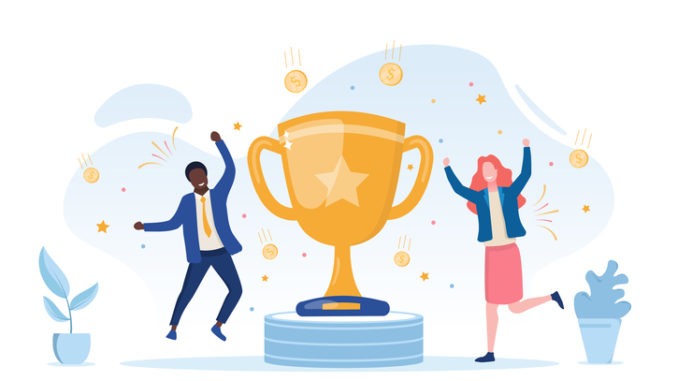 After a tough year, employee appreciation is more needed than ever
CREDIT: This is an edited version of an article that originally appeared on Robert Half
Let's face it, your organisation wouldn't have been able to weather the disruption of the previous year without the patience, adaptability and dedication of your team as they rose to the many challenges thrown their way.
With this in mind, take a moment to think about the last time you went above and beyond to show your appreciation and recognise their contributions. With the widespread shift to hybrid-work, this is particularly important amongst remote workers – just because they may be out of sight, doesn't mean they should feel out of mind.
Employee appreciation can provide greater motivation, increase employee engagement, reinforce positive behaviour and lower stress levels by allowing your support staff to focus on positive actions and behaviours.
How do you let your hybrid-employees know how meaningful their work is, and how much you appreciate them?
Whether at home, or in the office, here are some tips that can help you incorporate employee appreciation into your activities so that the members of your team receive well-deserved kudos, whether it's for one day or throughout the year.
Give out awards
Employee recognition goes hand-in-hand with appreciation. With many teams working remotely, introducing internal accolades – such as employee of the month – which are awarded through a group forum can encourage exceptional performance and recognise contributions that may not otherwise be visible to the broader team.
Show appreciation with gifts
Introducing a tailored, personal, touch shows your employees a special level of care. Show staff appreciation through thank you gifts like flowers, a gift card or a handwritten thank-you note that they can keep in their home workspace.
Encourage professional development
When it comes to staff appreciation, give them what they want. Arrange for a complimentary membership in an industry association, or schedule an online training session or webinar customised to the group's needs and interests. Professional development has the dual benefit of rewarding staff for a job well done and helping them strengthen abilities that can benefit the organisation – all while breaking up the routine of working-from-home through allocated development time
Offer the gift of time
Everyone appreciates tangible awards, but that doesn't mean your staff appreciation efforts have to break the bank to make an impact. Employee benefits, such as providing the option to log off of work early one day, or extra vacation time, would be appreciated.
Do's and don'ts when expressing gratitude
No matter how you choose to show employee appreciation, consider these suggestions – especially if you struggle with finding the time or the words to express your appreciation.
DO make sure you're sincere, and that you relate your praise to a specific achievement or task.
DO tailor your praise to the individual employee. Some people like public shows of appreciation, while others prefer to be recognised privately. You may be able to judge from their personality how a particular person likes to be recognised.
DO make your praise timely. If you appreciate something your administrative professional did, offer a simple thank you in the moment. You don't have to save praise for review time, or a meeting.
DO give a meaningful gift for going above and beyond; an unthoughtful gift could be worse than giving no gift at all.
DO be direct. If you take the 'show, don't tell approach,' the person might not really get the message.
DON'T overdo your praise – it might come across as forced, or even insincere.
DON'T be too general. People appreciate hearing not only that they did a good job, but also what you liked about how they did it, or what impact it had.
As the day-to-day roles of professionals have become more demanding and complex, your people need to see your gratitude even more. You might be surprised at how much a simple thank-you can help a co-worker realise you care about them and the work they do.