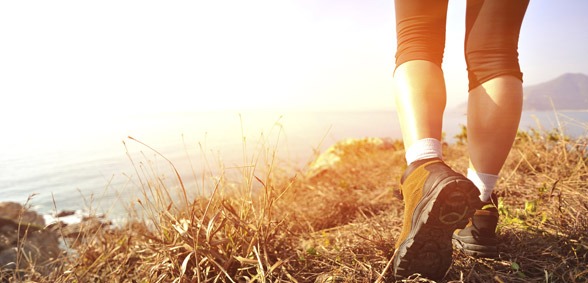 Doctors in the Shetland islands are prescribing the local environment to patients
As reported by the BMA, a new scheme has been launched in Shetland that sees patients being prescribed the local environment.
This project aims to improve wellbeing and health with nature alone, allowing people to take control of their own mental health issues and other long-term problems they might be facing.
This 'nature prescribing' was first created by Karen MacKelvie, a community engagement officer for RSPB Shetland.
"I also work as a counsellor at Women's Aid, and I do therapy on the beaches and I know how restorative and helpful it can be," she said.
"When we did the research, the evidence for nature working in health and wellbeing was overwhelming. It's not just about exercise outdoors, which of course helps, but the connection is even more important."
A pilot was launched last year, before being rolled out more widely.
An RCPB leaflet, which is now available at GP surgeries across the islands, explains that potential benefits to nature prescribing include:
Reduction of hypertension
Respiratory tract and cardiovascular illnesses
Anxiety, improved concentration and mood
Increased life satisfaction and happiness
There is growing evidence of the effectiveness of nature prescribing. A project in England named Prescribing Green Space found that, six-to-wight months after receiving a 'green prescription', 63% of patients had become more active and 46% had lost weight.
This innovative use of natural resources couldn't be more necessary right now, as the cost to the economy of physical inactivity in England is estimated to be £8.2bn a year.
Don't forget to follow us on Twitter, or connect with us on LinkedIn!