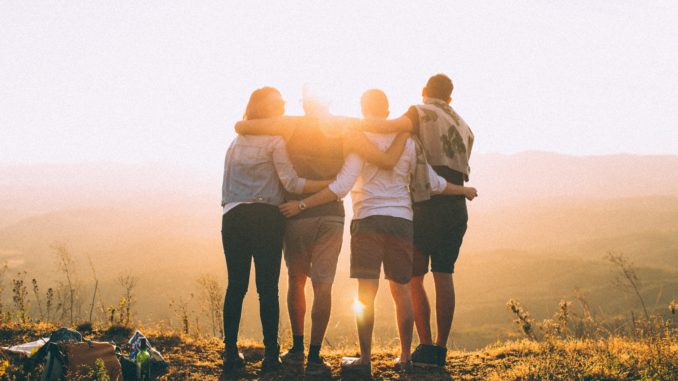 This week is NHS Values Week, when healthcare organisations take time out to reflect on the shared beliefs that make the health service so special. We speak to Laura Roberts, Health Education England's director of skills, development and participation about what Values Week is and how you can get involved
"Values are central to how we work," says Laura Roberts of Health Education England (HEE). "NHS Values Week is an opportunity to celebrate and focus on their importance, and to allow ourselves to be challenged by them." The NHS values are the fundamental principles which the NHS is built upon. They are embodied in the work of every member of staff, but  how often do we take a step back and reflect on them?
"Values are central to how we work," says Laura Roberts of Health Education England (HEE)
Not that often, suggests HEE – which is why NHS Values Week is so important. The annual celebration of NHS values aims to celebrate the shared beliefs that HEE says, '…bind together the communities and people it serves, and we who work for it'.
The values of the NHS are:
Working together for patients
Compassion
Respect and dignity
Improving lives
Commitment to quality of care
Everyone counts
As the NHS gets ready for Values Week, we ask Laura some key questions about how practices can get involved and make the most of their celebrations.
Can you provide a bit of background on Values Week?

Values Week 2019 is based on learnings from HEE's Values Week which took place 25-28 June 2018 in the lead-up to the NHS70 celebrations. It was aimed at giving staff a practical understanding of the NHS Constitution, specifically how they can bring NHS values to life through their day-to-day behaviours.
Activity was also targeted at helping staff understand how their individual roles ultimately contribute to patient care – and celebrating the sense of pride that staff feel in working for the NHS.
Building on this for 2019, Values Week is being rolled out across the whole NHS.
Why should practices get involved?

GP practices are most patients' first contact with the NHS. Patients, public and staff helped to develop the values that inspire passion in the NHS and that should underpin everything we do.
Why is it important that staff understand the values of the NHS?

Values are the central principles which guide our actions, behaviours and judgements. The NHS belongs to the people, and is founded on a common set of principles and values that bind together the communities and people it serves, and those who work for it.
What sort of things should staff be doing/planning, and what resources are available

We're not being prescriptive about what organisations can do, and we're encouraging staff to generate their own ideas, but some thoughts based on what other organisations are doing include:
Blogs and vlogs by teams and individuals
Getting involved in the conversation on social media #livingthevalues
Activities which bring NHS values to life in practical ways – for example;

office staff shadowing clinical staff and vice versa
visits by assistance dogs and sign language demonstrations
patient representatives sharing their stories
talks by charity partners
picnics to bring different teams together
inviting schools and communities in to visit premises
voluntary activities
Even though NHS Values Week begins today, you can still get involved.
You can find the NHS Values – and related resources here.
You can access a free NHS Values Week toolkit here.
Don't forget to follow us on Twitter, or connect with us on LinkedIn!