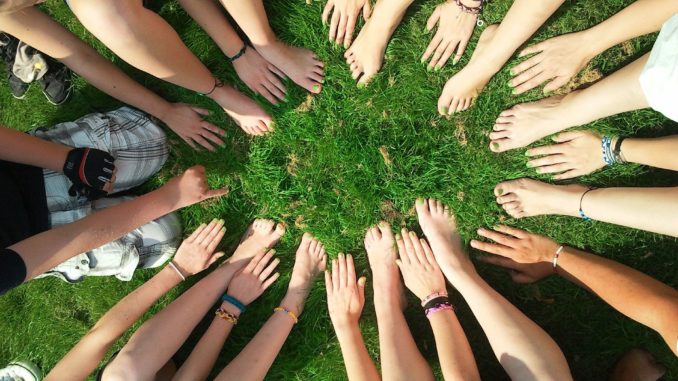 A study has shown that 88% of employees will work with a company for a long period of time if they feel appreciated. It seems pretty obvious but, if you show your team that you appreciate their work, they are more likely to stay
This is an edited version of an article that originally appeared on About Leaders
As a leader you shouldn't just restrict your appreciation to special occasions. A good rule of thumb is to make it an everyday affair which will almost certainly result in your team being happier in their roles. If you are finding it hard to show your team appreciation, here are some simple, but effective, ideas to help you.
Say 'Thank you'
You don't have to speak out about everything to show your appreciation – a simple thank you is enough. They may be just two words, but they can make your team feel valued and appreciated.
You could also use phrases like, 'You've done a good job', 'Thank you for accomplishing this task', and 'It's pleasure to work with you; you are such a hardworking team'.
Although these words look simple, they can make your team feel that their input matters and that you recognise their hard work and contribution.
Understand their likes and dislikes
Step out of your office and take a step to understand your leadership team's personal and professional interests. Find out about their personal lives, what they are planning to do during the weekend, their hobbies, where they want to take their careers, and more. Showing that you value their personal and professional life makes them feel valued.
Treat them
You don't only have to spend time with your team at the workplace' you can make it a habit of spending other time with them by taking lunch or breakfast together at the nearest restaurant or coffee shop.
When spending time together, try to encourage them speak to you one-on-one. Talk about topics that embrace their interests, and make sure everyone can contribute to the discussion. You could also do things such as throwing a pizza party on Fridays just to show your team that you value their work – or you could introduce a 'tea day' where employees are served with free tea at the workplace.
Surprise them
Who doesn't love a surprise? If you can surprise your significant other with a gift, why not do the same for your leadership team? You don't have to give them a huge surprise – small, meaningful gifts can do the trick; this might simply involve leaving a note of appreciation on their desk, or a gift card, or movie ticket.
Don't place yourself too high
It does not cost you your position to try to relate to your team; just don't make them feel that you are unapproachable. Be there for your team and, if you feel like one or more of them are having a problem, encourage them to share, and be open, so you can find ways to help. Put yourself on the same level as your team and work with them.
Show that you care about their families
With great support at home, an employee feels motivated to work even harder. If a team member is happy, then your organisation enjoys the fruits of that happiness too. So, you should make sure that your team members' partners and families know that you also appreciate them by inviting them to attend work events and celebrations.
Offer them learning opportunities
Providing your team with educational incentives creates a win-win situation. Your team will employ the knowledge they acquire, which will help to improve the organisation in the long run. You could pay for their classes or conferences, whether this involves a one-day conference or other costly educational experiences.
Ask for feedback
Asking for feedback allows you to become aware of new issues and resolve these in a timely manner. It also ensures that your team feel that their opinion counts, and that their voices are heard within the organisation.
It's simple
Although these ideas look simple, they are powerful. Making your leadership team feel valued by appreciating them is crucial.
Make it a habit to show your employees they are valued, and that their hard work is recognised; you'll find that workplace productivity will increase, and employees will be happier and more likely to stay.
Don't forget to follow us on Twitter, or connect with us on LinkedIn!