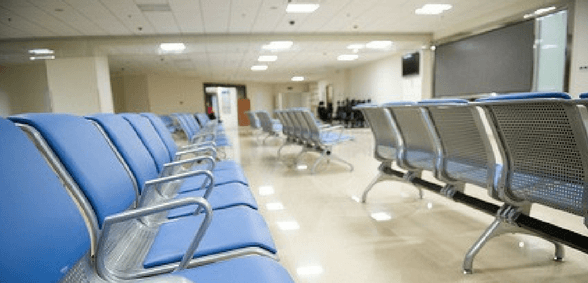 CREDIT: This story was first seen in The Inverness Courier
It's not too late to register concerns about a controversial shake-up in GPs' contracts, according to a Highland community leader, The Inverness Courier reports.
He was speaking after attending the latest leg of a national consultation on the reforms.
The Inverness gathering was part of a continuing process to reassure communities about future health care.
The feedback appeared positive in terms of knowledge sharing but people aired lingering concerns about the potential impact on patients.
Patients, community representatives and health staff have registered their concerns and observations with an independent body, The Health and Social Care Alliance Scotland, which is gathering feedback.
An afternoon workshop, at the city's Leisure Centre on Monday, was widely regarded as useful.
Under ambitious Scottish Government plans, the revised contracts promise to free up time for longer patient consultations when necessary and to make a wider range of professionals available in doctors' practices.
The ultimate aim is also to improve access to health care and reduce health inequalities.
Ferintosh Community Council secretary Bruce Morrison was among delegates contributing to the debate.
Speaking afterward, he said: "The contract is an impenetrable document. Therefore, coming out to explain what the hell it's about is worthwhile – so that's a positive.
"But there are lots of concerns. Yes, it's a done deal, nationally, but the delivery is local and how they deliver locally is still to be decided and will evolve, and there'll be continuous engagement with us as they take actions.
"It's not too late. Therefore, we've got to keep getting our concerns in. And our main concerns are whether GP practices will be able to provide the complete range of services. There's concern that might not be possible.
"There's concern that the relationship is already weakening with the GP and if we get dispersed to other health professionals won't that weaken it further?"
He said constituents had also raised concerns about a risk of losing continuity of care and that long waiting times for appointments could be stretched even further.
Gregory Hill-O'Connor (pictured), a spokesman for the alliance, which represents people with long-term conditions, confirmed that, because contracts are being phased in, there is still time for people to have their say.
He said: "We're not sure how it's going to work in practice. We want to establish people's concerns, get them in writing, present them to the government and have a public report outlining people's concerns.
"We've put together a facilitation pack to support people to feed into the process."
A spokesman for the Scottish Government said: "The new proposed GP contract, backed by investment of £110 million in 2018-19 and jointly developed with the BMA, will ensure GPs can spend more time with the patients who need them most.
"This will be enabled by an expansion of the team of healthcare professionals working in general practice such as practice nurses, physiotherapists and pharmacists, so patients can access the right person at the right time.
"Our ambition is to increase the number of GPs by at least 800 over 10 years to ensure a sustainable service that meets increasing demand."
Don't forget to follow us on Twitter, or connect with us on LinkedIn!