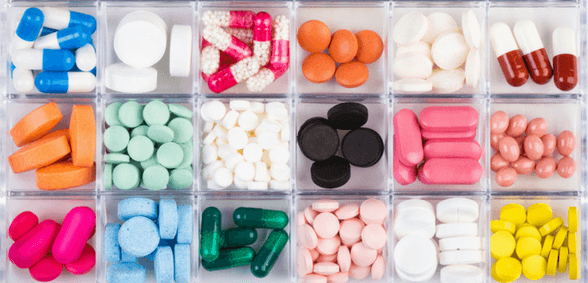 While the research deems antibiotics indispensable for treating bacterial infection, it highlights that their effectiveness is threatened 'by the emergence and spread of antibacterial resistance'.
The report details the findings of research conducted by a team at Public Health England (PHE), which found that at least 20% of antibiotic prescriptions in primary care in England were inappropriate, which, if correct, implies that antibiotic prescribing nationally needs to be reduced by 10% by 2020.
Antibiotics are unique among drugs since the more they are used, the less effective they become because bacterial resistance is likely to develop. In response to this threat, the UK government aims to reduce inappropriate antibiotic prescribing in humans by 50% by 2020.
These data are published in five articles in a Supplement to JAC entitled Appropriateness of antibiotic prescribing in English primary care.
Inappropriate prescribing was found in every general practice included in the analyses so each one should attempt to reduce unnecessary prescriptions, not just high-prescribing practices.
An ambition of 10% reduction in antibiotic prescriptions seems attainable when compared with the reduction targets of other European countries.
The need for substantial improvements in data quality that are necessary to further safeguard this precious resource is also highlighted by the authors in this Supplement.
Responding to the research, Professor Helen Stokes-Lampard, chair of the Royal College of GPs, said: "Today's figures are extremely disappointing but they must not be used as an excuse for criticising GPs who are working their hardest to reduce antibiotic prescribing, whilst grappling with countless other workload pressures and a shortage of GPs.
"If GPs do prescribe antibiotics, it is because, in their expert opinion, they are the most appropriate treatment available, given the unique circumstances of the patients before us. However we are still coming under considerable pressure from some patients who need to understand that antibiotics are not a 'catch all' for every illness.
"Antibiotics are excellent drugs when used appropriately, and for many bacterial infections there is no alternative.
"But antimicrobial resistance is now a major global health threat and responsibility for tackling this does not lie solely at the door of GPs –  the whole of society must play its part.
"The College has supported public health campaigns to raise awareness of the impact of antimicrobial resistance and we have worked with Public Health England to develop the TARGET antibiotics toolkit, to support GPs and other healthcare professionals in the appropriate prescribing of antibiotics.
"We have also launched our '3 Before GP' campaign encouraging the public to consider alternatives before visiting the GP with minor illnesses."
Access the full report: Reducing inappropriate prescribing of antibiotics in English primary care: evidence and outlook
Don't forget to follow us on Twitter, or connect with us on LinkedIn!