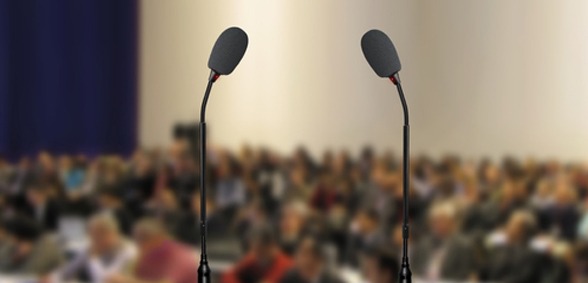 Dr Arvind Madan came under fire this week as, in an interview with Pulse, he said GP should be 'pleased' about the closure of small practices; he has since apologised and stepped down from his role
NHS England's primary care director, Dr Arvind Madan, caused controversy last week when he said, in an interview with Pulse, that GPs should see the positive side of smaller practices closing.
Madan stated in the interview: "Most businesses are pleased to see rationalisation of providers, as it makes the remainder more viable," and also suggested that GP surgeries don't take enough responsibility for their failures.
Madan went on to outline plans for between 1,000 and 1,500 "primary care networks", which will house broader teams and have the capacity to care for between 30,000 and 50,000 patients. He also stated that GPs should be "pleased" about the roll-out of these plans, adding: "I think we would all like modern, thriving general practice available to us and our families."
Following these comments, GP Survival – an organisation representing 8,000 GPs in the UK – called for Madan's resignation. Additionally, the British Medical Association (BMA) requested 'immediate clarification' of his statements; Madan has since apologised, stating in a bulletin to GP practices:
"To be clear, it is not NHS England's view that GPs should be pleased when small practices close, nor is it mine. On the contrary, we are doing what we can to support all practices and help them thrive and I am sorry if you felt my comments reported by Pulse magazine were not supportive of you and smaller GP practices."
As of today, Madan has now officially resigned.
The Royal College of General Practitioners (RCGP) responded to Madan's comment, adding that it is grateful to him for clarifying his original statements.
Professor Helen Stokes-Lampard, chair of the RCGP, said:
"As a College we represent more than 52,000 members, some of whom work in single-handed or smaller practices, others in larger practices, and others in federations of practices or 'super practices'.
"We know that many smaller practices provide care that is highly rated by patients, and research has shown that they can be particularly good at delivering continuity of care, which patients and GP teams value greatly. However, we also recognise the benefits of large-scale working in general practice, such as the ability to pool resources in the best interest of patient care.
"Far from celebrating the closure of small practices, decision-makers should focus on how to best support GPs practising in surgeries of any type and size, and how we can retain the qualities that we know our patients value greatly in smaller practices and replicate them across general practice as a whole.
"Many of our members will have deemed Dr Madan's reported comments out of touch and unhelpful given the intense resource and workforce pressures, under which they are currently working. We are pleased that he has since issued a clarification recognising that smaller practices are often the cornerstone of many communities and assuring GPs of NHS England's desire to support all practices."
Don't forget to follow us on Twitter, or connect with us on LinkedIn!