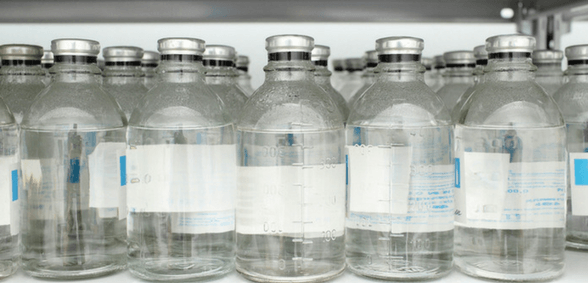 GP surgeries could run out of the flu vaccine intended for the over-65s due to phased deliveries, according to Nursing in Practice
The upcoming flu season could prove a difficult time for GPs and their elderly patients, as the vaccine is set to be delivered in separate phases over three months, meaning that surgeries run the risk of their stocks depleting too quickly.
This process could lead to patients being turned away. NHS England has advised that patients attend their local pharmacies for the vaccine should this be the case, the downside of which is that GPs will then miss out on any related payments.
Practices will, this year, have access to three different types of flu vaccine (the adjuvanted trivalent vaccine, quadrivalent vaccine and the live attenuated influenza vaccine), as per NHS England's guidance on vaccination for 2018/19.
The adjuvanted trivalent vaccine – which is designed for over-65s – will be delivered in batches across September, October and November.
Just last year, practices were informed that this new vaccine should be used for this age group. Less than a year later, it's being restricted by the delivery phases.
NHS England's guidance states that, due to the limits this might impose, practices across the UK should contact the patients this will affect, allowing them to hopefully match patients to the different phases.
NHS England said in the report:
'Practices and pharmacies should make patients aware of when they expect their next delivery of aTIV. It is important to stress to them that they should return for vaccination as having vaccines in October or November will not be too late to benefit from its protective effect.'
The hope for GPs is that some patients will be content to wait later in the year for their vaccination, lest they lose out to pharmacies on dispensing fees.
Don't forget to follow us on Twitter, or connect with us on LinkedIn!