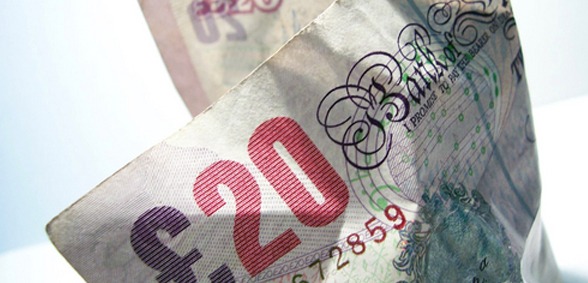 Credit: This story was first seen on On Medica
None of the three major political parties has pledged enough money to close the NHS funding gap and allow it to cope with increased demand and sustain high quality care, the Nuffield Trust has warned.
On Medica reports the independent health charity's own analysis of the parties' manifestos revealed that none of their promises match even the lowest projections, based on independent measures, of where spending might be in five years' time.
The Nuffield Trust said that although the Conservatives, Labour and Liberal Democrats have each claimed they will give the NHS the money it needs, in fact none of the amounts committed so far will be enough to cover the funding gap that will have arisen in the health service by 2022/23.
For its latest briefing NHS funding choices and the 2017 General Election, the charity costed four possible spending scenarios for planning expenditure on the NHS, against a continuation of existing government plans, and calculated how much money each would require by 2022/23; the resulting amounts range from £137 billion to £155 billion. It said: "Even the lowest figure in this range is higher than anything pledged by the Conservatives, Labour or Liberal Democrats last week."
The four alternative scenarios for forecasting future NHS spending are:
Firstly, keeping pace with the UK's GDP, which is forecast to increase by about two per cent a year between now and 2022/23 – if funding were increased in line with this measure, spending on the NHS would total £137bn by that point, or £13bn more in real terms than spending this year.
Secondly, keeping pace with NHS inflation and predicted demand for care, with a removal of the cap on staff pay, offset by some increased productivity. This would require NHS spending to rise to around £141bn in 2022/23, £18bn more in real terms than spending this year.
Thirdly, getting back to the long-term average of funding increases that the NHS has received since its inception, which would suggest spending of around £150bn in 2022/23 – £27bn more than current spending.
And fourthly, using the projections for health produced by the independent office for budget responsibility, which would entail spending £155bn by 2022/23, or an extra £31bn above expenditure this year.
The report's authors pointed out that the Liberal Democrats originally made a combined pledge to supplement existing annual spending plans by £6bn for both health and social care across England, Wales and Northern Ireland, which amounts to £132.2bn for the NHS in England by 2022/23; Labour said it plans to supplement existing annual plans by £8bn across the parliament bringing health spending to £135.3bn by 2022/23; and the Conservatives' commitment of a minimum £8bn increase in real terms over spending this year, which the Nuffield Trust said "is not fully explained in their manifesto", could bring total NHS spending in England to £131.7bn by 2022/23.
Report author professor John Appleby, economist and direct of research at the Nuffield Trust, commented: "After a week in which the three main parties in England have all claimed they are going to put significant extra funding into the health service, we thought it important to compare their pledges with some independent measures of where spending might be in five years' time.
"What our new analysis shows is that in fact none of the parties' promises matches even the lowest projections of what funding might be. Spending as a proportion of GDP looks set to fall slightly whichever party forms the next government, unless additional funds can be found."