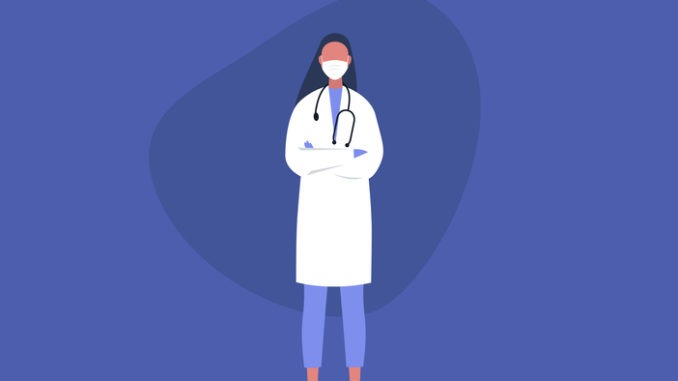 After a challenging year for general practitioners, Kathy Oxtoby examines how their role is developing, what these changes mean to them, and what being a GP could soon look like
CREDIT: This is an edited version of an article that originally appeared on The BMJ
"Our specialty, which has always evolved and adapted, has changed dramatically in the last eight months, and many of those changes are likely to be sustained into the future." Martin Marshall, chair of the Royal College of General Practitioners (RCGP), was speaking at its Building the Future of General Practice conference last October, reflecting on the challenges brought by COVID-19.
There have been many.
Lack of support for stress, mental health and wellbeing
GPs and their practice teams have been through a "torrid year," says Richard Vautrey, chair of the BMA's General Practitioners Committee. He tells The BMJ that the association's COVID-19 tracker survey from October 2020 "demonstrates quite clearly the pressure the medical profession is under, and GPs are no different."
Almost half (47%) of GP survey respondents said that their levels of stress, anxiety and emotional distress had got worse since the pandemic began. GPs have been under "continuous pressure this year, without a chance to recharge and rest, and they are suffering from increased anxiety and stress," says Vautrey. Unlike secondary care clinicians, GPs have very little access to occupational health services. This is a real concern, he says. "Despite our lobbying, the NHS hasn't put free occupational health in place for GPs."
Good news: recruitment
Positive news for general practice is that recruitment has hit record levels for the third year running; figures from Health Education England (HEE) show that 3,793 trainees accepted posts in 2020. Building on the success of recent trainee recruitment, GP training places will increase under the new GP contract from 3,500 to 4,000 a year from 2021.
Recruitment is also set to receive a boost from the Targeted Enhanced Recruitment Scheme to support GP trainees, which HEE announced in November. This initiative offers a one-off payment of £20,000 (€22 070; $27 100) to GP specialty trainees who are committed to working in a select number of training locations in England—areas that have a history of under-recruitment, or are under-doctored or deprived.
HEE, in partnership with NHS England and NHS Improvement, has agreed to provide 500 places in England for 2021-22, the largest number of places offered so far under the scheme. But there's no room for complacency; Marshall tells The BMJ that "professional bodies have to continue pushing hard to get the government to deliver on its target of 6,000 extra GPs."
Bad news: retention
Despite the record recruitment figures retention continues to be a major problem in general practice. "There are still a lot of GPs retiring early because it's the only way to cope with general practice pressures," says Marshall. Figures published by The BMJ in 2019 show that the number of GPs taking voluntary early retirement rose from 198 in 2007-08 to 616 in 2018-19.
Pressures resulting from the pandemic could cause even more GPs to leave the profession. The BMA's COVID-tracker survey, in October, found that GPs' career plans for 2021 had changed to the extent that 29% were now more likely to take early retirement, 22% to leave the NHS for another career, and 25% to take a career break.
"We need to support our experienced colleagues who have a significant workload," Vautrey says, "and we need to reduce workload pressures to ensure that they can work safely and that more of them stay for longer, rather than potentially seeking early retirement."
Preeti Shukla, a GP at the Richmond Hill Practice in Colne, Lancashire, says that GPs are leaving "in droves" because the role, particularly in respect of COVID-19, is exhausting. "Less bureaucracy, less 'media bashing' of doctors, and having less of a regulatory burden from bodies such as the Care Quality Commission and NHS England" could help, she says. But, if working conditions don't improve, "people will continue to leave."