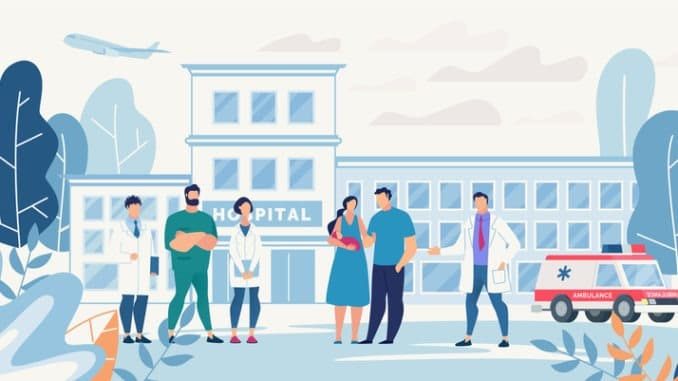 There are a lot of doom and gloom stories about GPs closing down at an alarming rate, leaving the remaining practices struggling to care for excess patients – and those patients struggling to get appointments – but NHS Property Services is striving to do better for them
Improvements to space across the NHS estate over the next three years will benefit approximately 1.2m patients across England, as 100,000 sqm is refurbished and repurposed, ensuring high quality, sustainable healthcare settings that are fit-for-purpose.
NHS Property Services (NHSPS), which manages 10% of the NHS estate, has over 100 projects in the pipeline across England that have been identified as transformational for the NHS. Alongside the refurbishment of space, the projects will also see the disposal of unused space, which will release up to £150m in savings that can be reinvested back into the health service for the delivery of frontline patient care. As the NHS faces a backlog of more than two million operations, the money raised through the disposal of land could fund roughly 22,000 hip replacements.
NHSPS is working closely with its customers on these projects, using its regional and national expertise to solve local healthcare problems and support the delivery of sustainability and transformation partnership (STP) plans.
The programme will also repurpose space to deliver projects that support the NHS Long Term Plan – such as the provision of social prescribing – which will help the health service in its drive to provide a more holistic approach to health and wellbeing. In addition, the projects will release surplus estate for around 2,000 housing units by 2023/4; this is in addition to the 4,000 that have already been released to support housing targets.
"At a time when the NHS is facing challenges never seen before, these projects will be integral to helping to support the health service moving forward," Simon Taylor, head of portfolio optimisation, NHS Property Services, said. "By using the estate more efficiently, over the coming years we can provide better quality spaces for the provision of healthcare, which will improve patients' experience, as well as create better environments for healthcare professionals to deliver care.
"Across all of our projects we are working in partnership with local and regional NHS teams, to understand their priorities, and how we can develop and deliver solutions together, so everyone gets the best possible care now, and in the future. Using our knowledge and experience of working with NHS teams across the country we have also, importantly, been able to help share learnings, and scale-up the best practice that already exists within the health service."
In the latest GP patient survey, the findings of which were released in July 2020, 82% of patients said they had a good overall experience of their GP practice. However, only 65% find it easy to get through their practice by 'phone, and only 45% of patients get to see their preferred GP when they would like to.
It is hoped that, with the planned improvements to space across the NHS estate, patient care and accessibility will also improve.