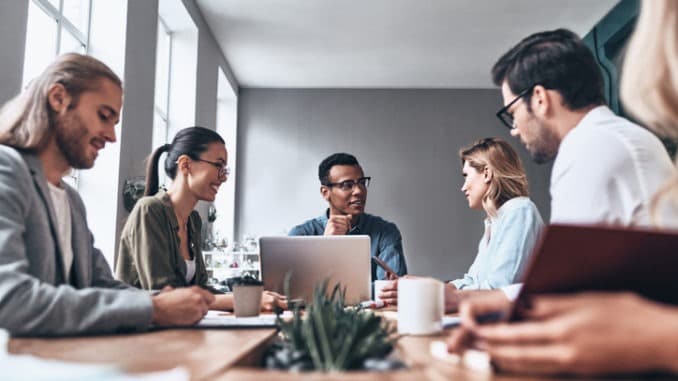 Are you tired of regular staff meetings that are just a waste of time and bring no results? The average employee spends almost 16% of their time in meetings that bring no value. One of the strongest skills a leader can have is the ability to run effective staff meetings
CREDIT: This is an edited version of an article that originally appeared on About Leaders
If your goal is to run a staff meeting effectively, here are key tips to follow:
Optimise the number of meetings
"If you are not adding value to a meeting, walk out or drop off the call." – Elon Musk
If running regular staff meetings is an integral part of your workplace strategy, it is time to think about optimising it:
Reduce the number of meetings by covering more linked questions during one session. If there's a way to avoid a meeting – avoid it!
Involve people who can influence the topics discussed. It often happens that some participants of a meeting are just listeners and attend such meetings just to be updated on everything. As a result, people don't work or add any value.
Plan beforehand
Make sure you are ready for a meeting. Create a plan and notify all the participants of the agenda. Prepare and print all the materials required. Bring a pen and paper in order to make notes.
Arrive 10 minutes early
Meetings often start later than planned. You may need to prepare your laptop and open the necessary files so it is better to arrive at least ten minutes early in order to start the meeting on time.
Outline the purpose of the meeting
To have a productive and effective meeting, it is best to stress its purpose at the outset. Some participants could have missed your email with the agenda, or maybe have had no time to look through it before the meeting.
Stay focused
Any questions and comments during the meeting may confuse you and cause a switch to another topic. As a leader, you should follow the plan and be focused on the agenda.
Engage people
Don't be just a speaker. Make sure people understand you and the value of the information you give. Ask questions and engage with the team.
Do not interrupt
If you do not agree with something, first try to be a good listener. Do not interrupt. Make notes to remember your points and share them after the speaker ends.
End the meeting on time
Remember that effective meetings shouldn't take too much time. Focus on covering the main points within an hour and end everything on time.
Send a meeting summary
Once the meeting is over send an email with the key points to all participants. Outline the questions that have been answered, problems that are open to discussion, and name the people who will be responsible for each agreed solution.