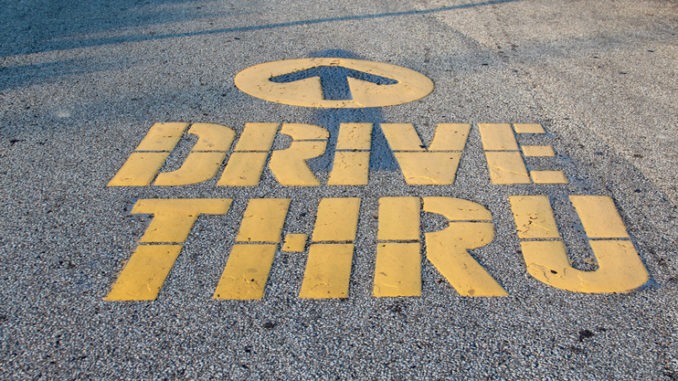 As reported by Cumbria Crack, Carlisle Healthcare – the city's largest GP Practice – plans a flu jab 'drive thru' at Carlisle Airport for patients eligible for the free flu jab this year
The practice has identified 12,000 of its patients in the 'at risk' groups who it hopes will use the 'drive-thru'. It is not able to deliver the jabs through the traditional drop-in clinics of previous years, as additional infection prevention measures – including social distancing – are brought in.
Dr Andrew Edgar said: "We simply couldn't manage those numbers safely at our premises and would mean some of those 'at risk' groups, such as, the over 65s, and those with long term health conditions, queueing in the street in all weathers.
"Instead we are offering two drive-thru sessions at Carlisle Airport on Saturday October 10th and 17th. We would like to do around 3,000 on each day if we can. We do understand that not everyone can drive and not everyone has friends or family that can take them, but hope that many of our eligible patients will be able to make it.
"All patients who are eligible to attend the 'drive thru' clinics have been sent an invite letter. This document must be brought with the patient to the clinic as it acts as a ticket enabling the patient to get vaccinated."

The drive-thru clinic is only available to patients who are registered with Carlisle Healthcare and patients registered with other practices must follow the instructions sent by their own practice.
Carlisle Healthcare has already vaccinated patients in residential homes and the practice is also currently undertaking flu vaccinations for those patients who are housebound.
This is the first time a 'drive thru' vaccination model has been used in Carlisle, although it has proven to be very successful in other parts of the country. This could provide a blueprint on how to deliver other vaccination programmes such as COVID-19 if one becomes available