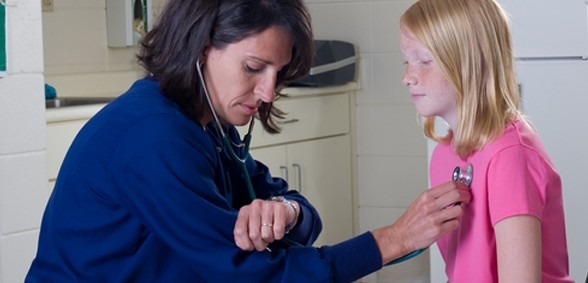 According to the Scotsman, the recruitment crisis in Scotland could impact children's health.
This is because there is a serious lack of paediatric doctors in the country. Numbers must be boosted by 25% in order to ensure the health of Scotland's children isn't put at risk.
The Royal College of Paediatrics and Child Health (RCPCH) has said that Holyrood ministers must act to address the issue.
The situation has been branded "truly shocking" by opposition parties, which have accused the government of complacency.
Professor Steve Turner, officer for Scotland at the RCPCH, said: "Tackling the shortage of paediatric doctors needs to be a priority. We know that unless more doctors are trained to be paediatricians today, the situation where paediatric wards are being closed will only get worse."
He added: "The need to increase trainee numbers in paediatrics has been recognised and we are grateful that eight additional posts will be available for 2019 – but this is a one-off 'sticking plaster' which does not address the underlying problem."
Consultant growth in Scotland is lagging behind the rest of the UK, with the number of doctors increasing by five per cent between 2015 and 2017, compared with 8.2 per cent in the rest of the UK.
There are also concerns in Scotland about remote and rural areas.
The report states: "The shortfall in medical paediatric staffing across Scotland is clearly seen in rates of rota gaps and vacancies which are higher than the UK overall."
Labour health spokesperson, Monica Lennon, said: "Our NHS is facing a workforce crisis, with not enough staff to deliver the care patients deserve – and people will be shocked to see that this extends to the care of our ­children.
"The frank truth is there has been a total sense of complacency from the government on the staffing problems our NHS faces."
Don't forget to follow us on Twitter, or connect with us on LinkedIn!