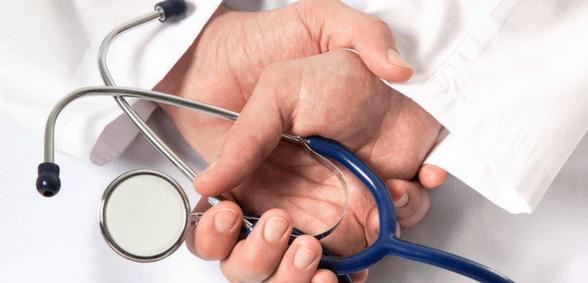 CREDIT: This story was first seen in The Scotsman
One of Scotland's largest health boards is spending nine times as much on providing locum doctors in GP practices they run as they did two years ago, The Scotsman reports.
A Freedom of Information request found that the health board spent £76,675 in 2016-17 on providing replacement doctors to fill in at the nine surgeries, known as 2c practices, over which they now have total control.
This is down on the £86,468 they spent in 2015-16 but is way over the £8,136 spent on locums in 2014-15 before the current GP recruitment crisis began.
Five GP practices have closed in Lothian over the last three years, the latest being the Inverleith Medical Practice which shut its doors in June having catered for 4,000 patients. NHS Lothian has been forced to take over the running of nine practices with more than half of them restricting their patient lists.
Dr Miles Mack, chairman of the Royal College of General Practitioners (RCGP) Scotland, said the Lothians had suffered from over a "decade of cuts" to the percentage share of NHS Scotland's budget spent on general practice.
He added: "It is, as our 'put patients first' campaign has been saying for four years, an obvious false economy to underfund general practice." The RCGP Scotland has predicted a shortfall of 828 GPs across Scotland by 2021.
Miles Briggs, Lothian Conservative MSP and the shadow health secretary, said: "The jump in spending on locum GPs in practices directly run by NHS Lothian is yet another stark indication of the pressures on GP services across Edinburgh and Lothian."
David Small, director of health and social care at NHS Lothian, said: "Most independent contractor GP practices employ locum doctors to cover short term gaps in staffing. In NHS Lothian the number of practices that have come into direct NHS Board management has increased over the last three years."
Don't forget to follow us on Twitter, or connect with us on LinkedIn!