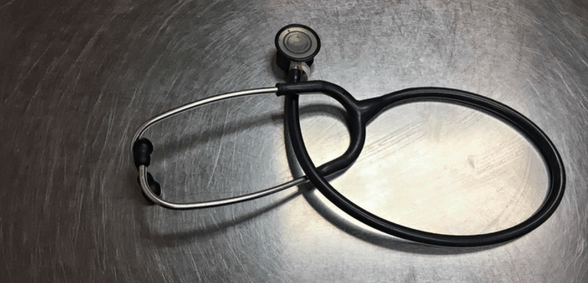 It pays to be ahead of the game – and this is no more true than when it comes to succession planning. We got in contact with the Practice Managers Association (PMA) to get the top advice for those looking to implement a succession plan in their practice and – for those who already have one – key points to ensure that you have everything covered. Here Tina Nightingale, PMA editor and social media manager, shares her top 10 tips to ensuring successful succession planning
The NHS environment is ever-changing and requires workforces to have much greater flexibility than before; it is no exaggeration to say that resources are generally overextended. Having a succession plan in place will bring peace of mind when faced with unplanned leave of absence, retirement or staff simply moving on.
It will also help create a structure for promotion and/or development within the team. The strategies you agree on should be flexible, tailored to your own practice's requirements, and ensure you are prepared for most eventualities.
PMA's 10 top tips to successful succession planning
It is essential to understand as much as possible about the clinical requirements and business aspects of general practice, how these are likely to change, how such change might affect staff numbers and the skills the team need to possess.
Involve your staff in succession planning. This will allow the entire team to better understand the competences and skill-sets required for each role. It may permit people to see opportunities for their own career development, creating a natural succession plan for any given job. It also means everyone in the practice is aware of the plan and what contingencies are in place.
Earmark roles with transferable skill-sets to help with cover allocation during short-term leaves of absence.
Create deputy roles and encourage line managers to delegate tasks and challenge those in post. As well as freeing-up a little time for more senior staff, you will also be ensuring they are up to the job should a gap become available.
Consider shadowing as a simple but effective way for current employees to 'learn the ropes' from a more senior colleague. This gives them insight and confidence to step up to the task should they be needed.
Broadening individuals' tasks and responsibilities can provide more flexibility within the practice and result in a more engaged workforce.
All employees should be given the opportunity to indicate interest in roles. This will help reduce potential discrimination claims where staff are receiving different opportunities in like-for-like roles.
Why not look outside? Is there another local practice which would be willing to have a reciprocal agreement in place? This not only provides cover during emergency situations but could also bring fresh views from a individual new to your practice.
It is important to recognise that not all staff will want to be considered for any career opportunities made available.
Development opportunities via internal and external sources will not only improve capabilities within the team, they will keep staff motivated and more likely to remain with the practice.
"Effective workforce planning will ensure that we have a workforce of the right size with the right skills and diversity organised in the right way, delivering the services needed to provide the best patient care." – Skills for Health, 2014
The role of the PMA
The PMA can support many of these development areas as we focus on the business aspects of general practice.
Our workshops include:  
Understanding Accounts, Accounting Systems and The Tax System
Partnerships and Federations – Partnership Changes and Mergers, Written Agreements Federations & Pensions Update
Employment Issues – HR, Employment Law and Staff Management, Performance Management – changing staff behaviour
Understanding Risk and Governance – Business Continuity, Liabilities and Data Management
Dispute Resolution – Internal and External Disputes, Partnership Mediation and Medical Negligence
Stress Management – gain the skills to manage stress and burnout in personal and professional situations
General Practice Property Management – don't forget the bricks and mortar!
Health and Safety, Employee Engagement and Wellbeing – New techniques for greater efficiency, effectiveness and emotional balance.
Leadership Development – Learn influence, impact and leadership skills.
Change Management – Understanding change and how to develop a change management toolkit.
CQC Inspection Framework- The fundamentals of CQC Inspection Framework and how to deal with them.
Don't forget to follow us on Twitter, or connect with us on LinkedIn!