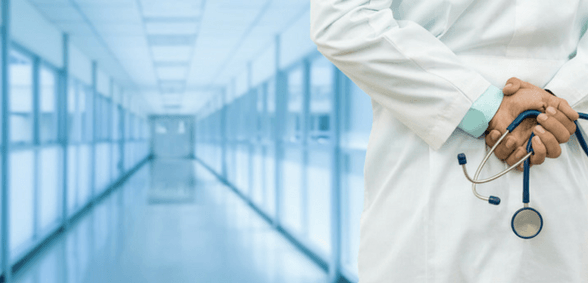 CREDIT: This story was first seen in The Scotland Herald
Nearly a third of GP training places in Scotland remain unfilled after two rounds of recruitment as junior doctors continue to shun a career in general practice, The Scotland Herald reports.
The latest figures show that just 275 of 402 GP training places have been filled so far, one of the lowest fill rates for any of the medical specialisms. A third round is underway.
It is the second year in a row that GP recruitment has faced a major shortfall. The Scottish government first boosted the number of funded training places for general practice from 300 to 400 in 2016 as part of efforts to tackle growing vacancy rates as experienced family doctors quit practices or retired.
However, the recruitment process concluded in 2016 with 32% of places still empty, and it is unlikely that there will be a significant uptake for the remaining posts in the 2017 process.
It leaves Scotland with the worst vacancy rate for GP training places in Britain, with only 68% currently filled compared to 84% so far in England and 91% in Wales.
Dr Alan McDevitt, chair of BMA Scotland's GP Committee, said: "Not enough junior doctors are making the choice to train as GPs in order to meet the needs of Scotland's patients. The decision to create an additional 100 training places recognised the fact that Scotland needs more GPs, but now the challenge is to ensure that these posts are filled.
"It is essential that we do everything possible to make becoming a GP an attractive career choice for young doctors and the new GP contract that we are currently negotiating with the Scottish Government can play an important part in that."
Medical graduates complete two years of foundation training in hospitals following their degree, before being asked to choose their career path – which can be one of around 60 medical specialisms, such as cardiology, psychiatry or paediatrics, or entering general practice.
However, it has been increasingly difficult to attract young medics into the profession. Between 2012 and 2015, the percentage of training places filled fell from 96% to 78%.
Factors such as the increasing workload on family doctors due to increasing numbers of frail elderly patients and a backlog of expensive building repairs – which young doctors would have to take a share of if they joined a GP partnership – are among the factors blamed for deterring new recruits.
The Scottish Conservatives have called for a guarantee that 11 per cent of the NHS budget in Scotland will be spent on general practice directly, up from 7.2% in 2015/16. The Scottish government previously pledged that by 2021, 11% of NHS spending in Scotland would go to "GP practices and health centres" – but GPs complained this muddied the water by allowing some of the extra cash to go to non-GP areas of primary care.
Miles Briggs MSP said: "Due to cutbacks and existing shortages, it is becoming harder than ever to persuade young doctors to take up a GP training place.
"And the blame for that lies firmly at the SNP's door. They have starved general practice of proper funding over the last ten years. Now we see the damage that has caused."
The figures come after it emerged that up to 3,000 Scottish doctors had left to work abroad over the last decade.
Health Secretary Shona Robison said: "This government has delivered record staffing levels and high funding for the NHS, increasing investment in GP services every year since 2007.
"Funding for general practice will increase by £250m by 2021 as part of our commitment to increase primary care funding by £500m.
"The number of GPs has increased by seven per cent under this government and Scotland continues to have the highest proportion of GPs per head in the UK. Over £71m in additional funding is being invested this year in support of general practice – as part of that, we've increased funding for GP recruitment and retention fivefold to £5m.
"We have increased GP training places from 300 to 400 and introduced £20,000 bursaries for harder to fill places."
Don't forget to follow us on Twitter, or connect with us on LinkedIn!