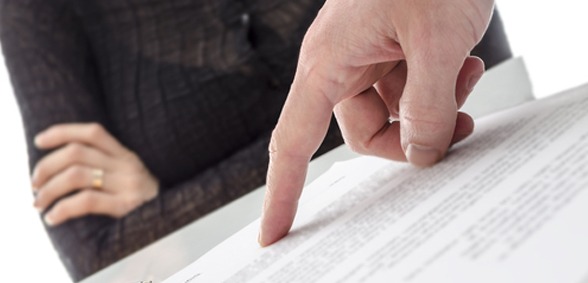 Finding the right support and attracting the right talent to your practice can be an arduous task. The job advert you post has a massive part to play in this; but it's not just a matter of words on a page – it's an art form to be mastered. Lee Biggins, founder and managing director of CV-Library, shares his five steps to writing a successful job advert
The healthcare sector continues to face round-the-clock staff shortages; this is particularly hard-hitting, as it needs workers who can deliver quality patient care. For practices, and other care providers, this means more pressure than ever to entice the very best candidates. But how can you go about this?
Master of engagement
Mastering the art of the job advert is a proactive first step – after all, the job advert can be the deciding factor for professionals as to whether they apply or not. This means you need to show off how great the role is and why your practice is a great place to work.
Writing a winning job advert is by no means easy but, once you've got it mastered, you'll definitely reap the rewards. We break it down into five easy steps to help make it the process that little bit easier
1 Use an enticing job title
The job title is your first selling point. A candidate will probably find your vacancy because they've searched for that job title online, so you need to think about what common practice in your industry is. A good job title should always be clear, to-the-point and describe what the role is.
For example, if you're looking for a practice administrator, why complicate this? Keep the title clear and self-explanatory. You may also wish to tweak it – for example, to 'assistant practice manager' – if you aren't getting the responses you need.
TOP TIP: Avoid adding any filler words such as 'full-time' or 'temporary'. These can prevent your advert listing at the top of online searches.
2 Write a compelling introduction
Now you've mastered the job title, it's time to intrigue your candidates with a gripping introduction. Here, you need to provide a brief summary of your organisation and explain what you stand for. It's important to add in a bit of personality to show off what's special about working with you.
TOP TIP: Imagine you're trying get the candidate to visualise themselves working at your organisation. A helpful tip is to address them directly as if you're speaking to them. For example:
We are a fantastic and high-quality GP practice dedicated to putting the needs of our patients and our staff first. We are passionate about this approach to care, and pride ourselves in making our practice a supportive and happy place for patients and employees alike. You will be working as a practice administrator, alongside our practice manager, providing them with everyday support and ensuring the smooth running of the practice and delivery of care.
3 List the key responsibilities
After your introduction you need to explain the key roles and responsibilities of the position. Remember that candidates need to know what's expected of them from the start, so this can help to filter out any unsuitable applicants.
Bullet-pointing this ensures that the responsibilities are clear, and can improve the presentation of the whole advert. Here's an example:
Undertake a variety of administrative duties to assist in the smooth running of the practice – including the provision of clerical support to clinical staff and other members of the practice team.
Facilitate effective communication between patients, members of the primary healthcare team, secondary care and other associated healthcare agencies.
Computer data entry/data allocation and collation – processing and recording information in accordance with practice procedures.
Providing clerical assistance to practice and trust staff as required from time to time – including word/data processing, filing, photocopying and scanning.
4 Outline the personal specification
The personal specification describes the perfect candidate you're looking for. It needs to explain what skills, experience and qualifications you want. If you have some qualities that are more important than others you can split your list into 'desirable' and 'preferred' requirements.
Remember to be specific here. Being vague can result in a new candidate leaving the job early because they haven't met your expectations. At the same time, make sure you are fair with the criteria and that your requirements match the salary you're willing to pay.
If you're only able pay minimum wage, you can't expect a candidate with 10 years' experience to apply for the job. Be realistic. This will ensure you attract the most talented candidates. For example:
Two years' experience working in an administrative role.
Demonstrable experience of financial processes and of accounting software.
Experience of providing confidential administrative support to a senior manager and of acting as a point of contact in their absence.
An understanding of general practice and primary care.
5 Shout about the company benefits
Now you've explained who you are, and sold the role, you need to sell your organisation. Shouting about your company benefits is a great way to sway your candidates. If you can't offer the most competitive salary, you can sell the job in other ways.
This could be anything from a good holiday allowance and training opportunities, to flexible shift patterns, a free uniform and paid travel. Or boast about your social activities – staff lunch bought-in on Fridays! These can all make a difference to whether a job seeker applies or not.
Creating a job advert can be a time-consuming process but putting an hour or so aside to get it right is certainly worth it. Remember that you're using this job advert to sell your role to candidates and show how great your organisation is to work at.
Don't forget to follow us on Twitter, or connect with us on LinkedIn!