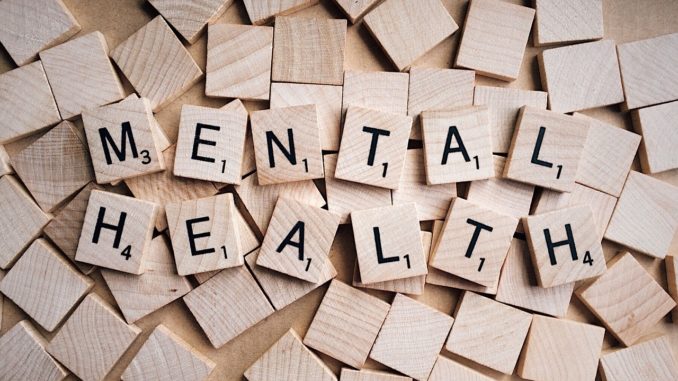 With Mental Health Awareness Week in full swing, a new mental health manifesto has highlighted some of the issues regarding mental health in the workplace
New research from Mental Health First Aid England's Where's Your Head At? manifesto highlights the concerning disparity in physical and mental health at work.
According to a OnePoll survey of 2,000 employed adults, 42% of employees feel comfortable discussing physical conditions while only 14% feel comfortable doing the same with common mental health issues.
The research also shows that just one in 10 workers would feel comfortable speaking about psychosis, self-harm, eating disorders, postnatal depression or schizophrenia.
Twelve per cent of employees would be able to discuss bipolar disorder while 40% could openly talk about cancer.
Additionally, more people would rather talk about diarrhoea than depression with their manager.
Another issue is that most managers and employers aren't trained in handling mental health problems, despite the fact that the subject is included on first aid courses.
Josh Krichefski, CEO at MediaCom UK, said of Mental Health First Aid England's report: "The manifesto from Mental Health First Aid England shows us that many of the UK workforce are suffering without a wellbeing support network. Clearly, this is unsustainable.
"Businesses can't claim to put their employees first without destigmatising mental health, introducing bespoke programmes that are designed to support their workforce and acknowledging that we all have mental and physical health and we will all experience issues with it.
"This responsibility can't sit solely on the shoulders of the government – businesses have a greater role to play these days and employees are actively looking to leaders for support.
"We need to rid the taboos that surround mental health from board- to entry-level and show that it's OK to openly talk about those issues as it is any other physical issue.
"We've implemented a people-first mantra that not only ensures everyone is given a voice, but it allows them to come to work and be their true selves. By openly talking about mental health, we hope to give employees a genuine safe space to open up, which is good for the culture and ultimately produces better results.
"I would encourage all leaders to champion a culture that encourages openness if they are to create a happy and engaged workforce that doesn't suppress mental health challenges."
Don't forget to follow us on Twitter, or connect with us on LinkedIn!