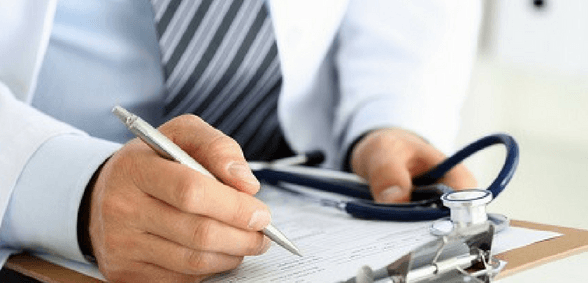 The Academy of Medical Royal Colleges has published guidance for doctors, suggesting that they use plain English when writing to patients
New guidance from the Academy of Medical Royal Colleges has been published to help doctors speak more plainly in their letters to patients.
The initiative – entitled Please, write to me – aims to stop healthcare professionals from using Latin words and complicated medical terms in their communications with patients, as it can prove alienating.
The Academy represents UK doctors and hopes to improve the relationship between doctors and patients with this move. A pilot trial found that both groups preferred the system of straightforward communication.
While it has long been a tradition for doctors to send letters to their patients following appointments, the concern is that the use of medical jargon can leave the latter unclear regarding what has occurred or what they need to do next, as well as making doctors appear unapproachable.
The guidance offers the following suggestions:
Use short, concise sentences in plain English
Avoid medical acronyms
Avoid the use of Latin
Avoid confusing words that mean different things in medicine than they normally would (i.e. chronic)
Try to use more obvious terms, such as 'kidney' as opposed to 'renal'
Peter Rees, the chair of the academy's patient committee, said:
"Patients will certainly welcome this move, not least because they are generally far more informed about their health these days and it helps them take ownership of their care. It also helps patients remember what was discussed in the outpatient clinic and gives them confidence that the doctor sees them as a person rather than a case. Patients should push for this to be adopted at their local hospitals."
Professor Kamila Hawthorne, vice chair of the Royal College of General Practitioners, agreed with the move on the RCGP's behalf.
"As healthcare professionals, patients are at the heart of everything we do, and that extends into the way we communicate with them – whether face to face, or remotely.
"When we're all so busy, it's easy to use language we're most familiar with as doctors, and other forms of short hand and jargon that might even be difficult for doctors working in one specialty to understand from doctors working in another, so for patients it could be really confusing.
"By hospital doctors writing any letters directly to patients, with their GP copied in so we are always aware of what is happening regarding our patient's care, it should make the process more patient-centred, and make them feel more involved in their care, which will be beneficial for everyone. However, it must result in a patient-centred letter that allows the patient to understand what has happened, what has been found, and what the future plan should be. I have seen a number of patients who have asked me to 'translate' the letter they have received from the hospital, which has been little more than a medical summary.
"This is a really important change to the way doctors communicate with patients, and I'm pleased that through the Academy the concept has gained support from all specialties – it's now important to get the message out to healthcare professionals across the NHS, and start the wheels in motion."
Don't forget to follow us on Twitter, or connect with us on LinkedIn!