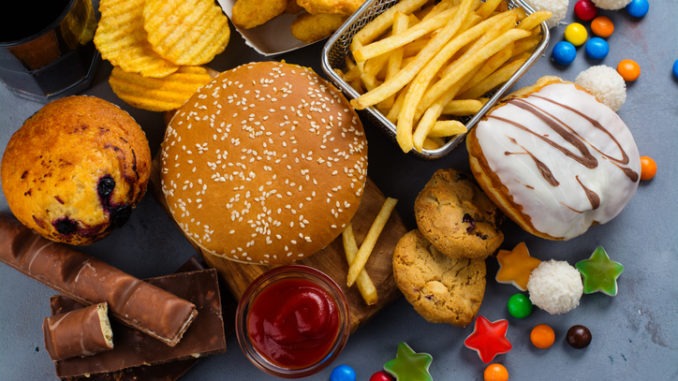 As reported by BBC news, sugar and salt should be taxed and vegetables prescribed by the NHS, an independent review of food policy in England has suggested
The report, led by businessman Henry Dimbleby, says taxes raised could extend free school meal provision and support better diets among the poorest. The National Food Strategy also wants GPs to try prescribing fruit and vegetables to encourage healthy eating. The food industry warned the proposed taxes would inflate food prices.
Ian Wright, of the Food and Drink Federation, which represents manufacturers, said: "Obesity and food is very much about poverty, and we need measures to tackle poverty and to help people to make choices they need to make."
The government has promised to respond with a White Paper within six months, which is expected to include proposals for policies for its own National Food Strategy. The review, commissioned by the government in 2019, says historic reforms of the food system are needed to protect the NHS, improve the health of the nation and save the environment. It describes the COVID-19 pandemic as a "painful reality check" which has revealed the scale of food-related ill-health.
"Our high obesity rate has been a major factor in the UK's tragically high death rate," said Dimbleby, who co-founded the fast food chain Leon.
"We must now seize the moment to build a better food system for our children and grandchildren."
David Halpern, the chief executive of the Behavioural Insights Team, which is part-owned by the Cabinet Office, told BBC Radio 4's Today programme taxing sugar and salt could act as a "double nudge". He compared the concept to the sugar levy on soft drinks, introduced in April 2018 and which drove manufacturers to remove sugar from products through reformulation.
"You're better off trying to nudge reformulation and that's what the sugar levy did for drinks and it turned out to be very effective, even though ministers at the time were very, very worried about it," he said.
He added that levy had led to a reduction of sugar added into soft drinks of about a third, while sales also rose at the same time.
Poor diet contributes to 64,000 deaths a year in England alone and costs the economy £74bn, the review says. It claims more than half of over-45s now live with diet-related health conditions. And our eating habits are not just damaging our health, they are also destroying the environment, the review warns.
The food we eat accounts for around a quarter of greenhouse gas emissions, according to the review. The global food system is the single biggest contributor to biodiversity loss, deforestation, drought, freshwater pollution and the collapse of aquatic wildlife, says the review. It is also the second-biggest contributor to climate change, after the energy industry. Junk food is at the heart of the problem, Dimbleby and his team argue.
Their 290-page report says the food industry exploits our primal appetites for fat, sugar and salt to create products we find almost impossible to resist. Calorie for calorie these highly processed foods are three times cheaper than healthy food, the report finds. This is the engine driving the epidemic of food-related ill health and the review's most controversial recommendation will be the suggestion that the government attempt to tackle this by bringing in a tax on sugar and salt.
The review recommends this is set at £3/kg for sugar and £6/kg for salt sold wholesale for use in processed foods, or in restaurants and catering businesses. This would represent a very dramatic increase in the cost of these two important ingredients. The report's authors hope this will create an incentive for manufacturers to reduce the levels of sugar and salt in their products, by changing their recipes or reducing portion sizes
The tax could raise as much as £3.4bn a year, the review team calculates, and could reduce the amount of calories eaten by each of us by between 15 and 38kcal a day.
The National Food Strategy recognises that by raising prices of some products the sugar and salt tax is likely to put extra financial strain on the poorest families and has a series of recommendations designed to get fresh food and ingredients to low-income households with children. It recommends some of the money raised from the new taxes is used to extend free school meals to families with a household income of £20,000 or less. That represents a significant increase from the current ceiling of £7,400, which the report says is so low that some children from lower income families go hungry at lunchtime.
The review also recommends increasing spending on other schemes to improve the diets of families on low incomes and improving food education. It encourages the government to set a target to reduce the nation's meat consumption by 30% over 10 years and suggests the government should trial a "Community Eatwell" programme involving GPs prescribing fruit and vegetables – as well as food education – to patients who are suffering the effects of poor diet or food insecurity.
Other recommendations include:
Helping farmers transition to more sustainable farming methods by guaranteeing the budget for agricultural payments to at least 2029
Dividing land equally between high intensity farming, environment-friendly low-intensity agriculture and nature reserves
Drawing up core standards for trade agreements so cheap imported food doesn't undercut UK farming and undermine the environment elsewhere
Investing £1bn on research and development to help improve the national diet, develop sustainable farming practices and protect the environment
Introducing a Good Food Bill with targets to improve diet-related health and to drive a long-term improvement in the food system
The first part of this two-part review was published last summer and looked at food as part of trade deals and farming payments. These latest proposals have received backing from leading names in the food industry.
Restaurateur and Great British Bake-Off judge Prue Leith called it "a compelling and overdue plan of action" which, if adopted, would put "our food system on the right path to health and prosperity".
Jamie Oliver, the chef and healthy eating campaigner, said: "If both government and businesses are willing to take bold action and prioritise the public's health, then we have an incredible opportunity to create a much fairer and more sustainable food system for all families."
Green Party MP Caroline Lucas said she wanted to see government policies designed to meet Mr Dimbleby's recommendations. "Too often an essential report which ministers themselves have commissioned ends up being ignored," she warned.