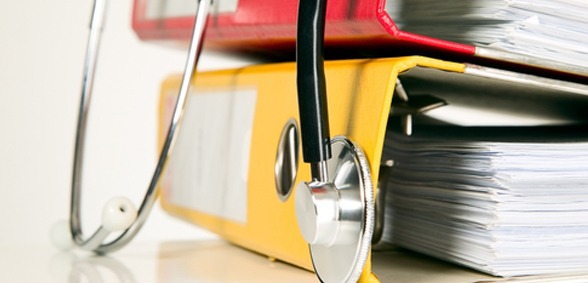 As doctors become increasingly aware of the perils of legal scrutiny, the MDU has had to offer more support then ever to healthcare professionals across the UK
The Medical Defence Union (MDU) has revealed that, in 2017, it supported UK medical and dental members with 40,000 requests for advice and support. That includes over 1,000 case files about coroner's inquiries and, in 800 cases, members needed help with regulatory, disciplinary or criminal investigations.
The figures were revealed in the MDU's annual report for 2017.
Dr Christine Tomkins, chief executive of the MDU, said:
"Doctors are becoming more aware that they can be held accountable in a number of ways following an adverse incident. Recent high-profile cases of doctors convicted for gross negligence manslaughter, and the government and GMC reviews which followed, are a reminder to doctors of the ever-present risk of a criminal investigation and prosecution.
"An error that leads to a patient's death can set in motion a series of investigations not just by the police and coroner, but also by the GMC and the doctor's employer for example.
"[There is a] need to create a climate in which the need to learn lessons takes precedence over the rush to find someone to blame."
Dr Paul Riordan-Eva, MDU chairman, added:
"Although the climate in which doctors work can often seem difficult, it's important to point out that professional standards are very high and our members continue to provide excellent care to their patients.
"We are dedicated to ensuring members are not disadvantaged by the current climate. We have 50 expert doctors and dentists who give immediate medico-legal advice and assistance to members… the MDU is in a strong position to support members should the worst happen."
 Don't forget to follow us on Twitter, or connect with us on LinkedIn!