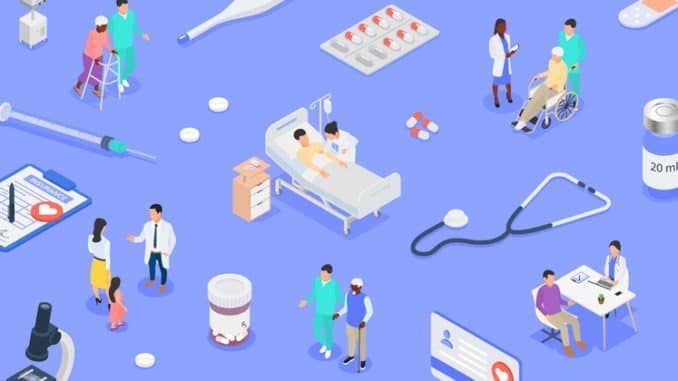 GP workload has been greater than ever due to the pandemic, so how can it be managed and even reduced?
Two-thirds of GPs describe their workload as 'unmanageable' or 'unsustainable', and 93% report that their workload has negatively impacted on the quality of patient care. Most GPs (90%) believe that high levels of workload damage the quality of patient care, and that 10-minute consultations are inadequate to meet patient needs. A study analysing GP workload by BJGP asked GPs what they think could be done to reduce and alleviate workload – answers included:
Patient education on self-management
Lack of self-management of minor illness such as colds and sore throats was commonly identified. Many responders tried to address this by educating patients about appropriate service-use, for example, via the surgery website or posters, leaflets, and PowerPoint presentations in waiting areas – although some doubted how often patients accessed such resources.
Charging for services
A significant minority of participants raised the idea of some form of charge being levied for a primary care appointment.
Improving the efficiency of the working day
A variety of strategies was suggested, including dealing with tasks as they are received, and proactively ringing patients to complete a task.
Managing patients with multiple agendas
The challenge of managing burgeoning lists of patient issues in 10-minute appointments was often discussed, although some felt this was not a new problem. Many participants negotiated the boundaries of the consultation explicitly with patients, but often recognised that this could be stressful.
Personal coping strategies
Social support was often seen as key to coping with workload. The loneliness of consulting was commented on, with designated practice coffee times seen as important for camaraderie.
Delegating tasks
There was agreement that tasks should be delegated, as far as possible to other, less-qualified, practice staff to protect GPs' time.
Extending the roles of non-clinical staff
The importance of a good administrative team was often cited, and most participants' practices had trained non-clinical staff to carry out tasks aimed at reducing the administrative burden on GPs, such as the 'initial triage' of incoming letters to highlight medication changes and coding.
Reducing bureaucracy in primary care
Paperwork was viewed by many participants as a workload component that could be significantly reduced.
Redistributing workload, and improving communication with secondary care
Several GPs described pressure increasing as a result of a shift in the workload from secondary to primary care. One GP described inviting hospital colleagues to spend time with them in an attempt to facilitate understanding of the role of the GPs. Others felt that GPs need to be more 'resilient' and to 'fight back'.
Using federations and hubs
Many participants pointed to GP federations as a future mechanism for increasing efficiency and decreasing workload by sharing both work and resources between practices.
Help is at hand
The BMA has created a guide to help control workload in general practice. The guidance suggests the following:
Agree quantitative limits to individual safe practice for GPs
Without a recognised and realistic safe limit to individual GP workload there is no opportunity to quantify limits to the GMS contract and clearly, therefore, no possibility of 'alerts' being acceptable within the system. Appropriate limits on workload will depend on the unique circumstances of each practice, and the preferences of each individual GP, as well as the complexity of care being provided. There will also be variation in the amount of spin-off work depending on the complexity of case mix and also on the contractual status of the doctor.
Endorse or promote the implementation of system change which allows the provision of safe general practice
In the majority of areas in England this will mean collaboration with overflow hubs; iIt is difficult to envisage any other way by which identified need can be managed within the community. This can only work successfully if the hub is the servant of the practices, and patients are informed that the hub is an integral part of the practice and locality/community.
Propose contractual innovations for practices where rurality, or other factors, hamper system change
There will be practices where working in a locality and sharing resources – and, therefore, workload – is simply impracticable due to isolation or other unusual factors. A contractual solution whereby such practices are identified and classified in terms of their entitlement to additional resources might assist in such cases. It would then be for the practice to utilise the additional funding to address safety issues (rural practice allowance).
Introduce an 'OPEL alert' system for use by practices and LMCs
This objective is only effective in the context of an accepted, and widely implemented, safe working limit. The alert could then be used to inform patients, localities, CCGs, LMC, NHS England, secondary care and other providers of the situation and its likely duration. It could mimic the Operational Pressures Escalation Levels Framework already in use in other NHS sectors.