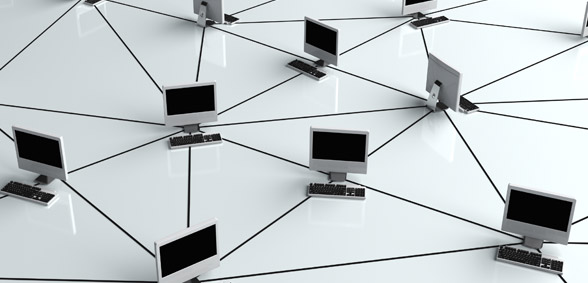 Technology, technology, technology. It's everywhere and it's changing how GP practices operate – streamlining operations and improving communications. Frazer Whitehead, senior public sector account manager at Brother UK, shares two innovations he sees as vital to the modern day practice
General practice is a vocation. People join the profession because it's community-orientated, diverse and deeply rewarding. However, we know that a growing number of GPs are losing faith because they feel their workload is unmanageable and administrative tasks are taking over and that this is impacting recruitment, retention, morale and even GPs' mental health.
Practice managers will be all too aware of the work pressures clinicians face, and the right technology can go a long way in helping ease that burden by saving time and cost. One perennial, time-consuming challenge is record keeping – not only of patient data but other documents that are vital for day-to-day operations.
Making information accessible
Using a scanner to digitise physical records accurately and securely can help save time, money and space – scanning patient information directly into systems such as Docman, and allocating documents to the correct patient records in EMIS web, for example. It means all new information is immediately accessible to everyone, improving workflow and patient care; growing numbers of practice managers are also finding that outsourcing the management of their printing function can make things more efficient.
By placing their existing printers into a supplies and optional service package, such as the Brother Print Service for Healthcare (BPS), they can, potentially, cut print costs by around a fifth every year, as well as saving significant amounts of management and admin time.
Ensuring efficiency
The right provider should be able to offer you a set price-per-quarter, based on average print volumes, with no restrictions or limits – just an annual review to ensure your practice's service level meets its consumption needs. Furthermore, inks and toners will be delivered to the door as and when needed, which can create savings of up to 20% along the way.
Depending on your needs, and the level of expertise that you have in-house, I would recommend looking for a provider which includes a comprehensive service option – no more, 'Have you tried turning it on and off again?' You want to work with an experienced partner who will take care of all repairs in the event that something goes wrong, and that includes parts and labour at no extra cost.
Communicating and collaborating
Communication is another area that is achieving efficiency savings and service improvements in general practice. Practices are finding that using automated SMS text message systems to remind patients of their appointments is helping to cut down on missed appointments, and requiring the patient to text back to accept or decline their appointment can further reduce Did Not Attend rates.
In fact, we commissioned some interesting research into the use of video conferencing which found that healthcare professionals who already have the technology are using it to collaborate (78%), access training (57%) and contact patients (20%).
As part of the General Practice Forward View, £45m was ringfenced to help practices buy online consultation systems, with the aim of improving patient access and making the best use of clinicians' time. Technology holds the potential to transform the future of healthcare, with exciting developments like wearable health tracking devices and diagnoses made by artificial intelligence on the horizon for GPs.
But, in the meantime, there is a raft of more practical solutions that managers can use to achieve real benefits for their clinicians, colleagues and patients, day in and day out.
Don't forget to follow us on Twitter, or connect with us on LinkedIn!