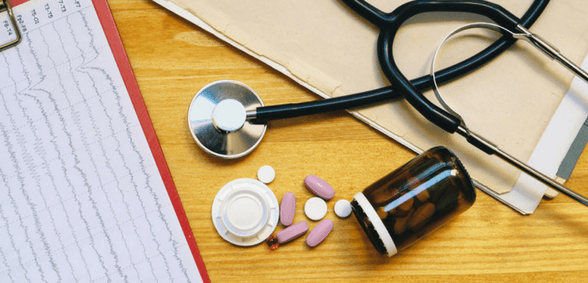 CREDIT: This story was first seen in the Oxford Mail
A growing shortage of GPs in Oxford is forcing health bosses to rethink how care is provided in the city, the Oxford Mail reports.
More treatment from specialist nurses, pharmacists and home visits, as well as practices sharing staff and flexible medical appointments, form Oxfordshire Clinical Commissioning Group's vision for how health care needs to change over the next five to 10 years.
Julie Dandridge, head of primary care and localities at the CCG, said difficulties in recruiting and retaining GPs combined with an increasing and aging population meant a new approach was essential.
She said: "It's a culture change more than anything and making sure the NHS evolves to meet the needs of people today.
"For some it won't mean much change at all if their GP practice is already providing these services but it is about replicating some of the really good methods across the whole city."
The plan, which is one of six created to cover the entire county, has been developed in conjunction with OxFed, which is the Oxford federation of GPs, as well as patient participation groups.
Ms Dandridge admitted they did have an issue with GP numbers, saying: "We are seeing increased pressure in all of the NHS but particularly in general practice with an elderly population with increasingly complex needs. We also know we've got a lot of GPs retiring and actually we haven't got the flow of GPs we need going forward."
A workforce survey in October found two Oxford practices were already full, and while there was the capacity for up to 14,900 additional patients this was only as long as recruitment and GP sessions remained stable and still 'some way' below the spaces needed to cope with expected housing growth.
Ms Dandridge said: "There is a need to do things differently and the plans start to set out how we might do that. For example, using other health care professionals like pharmacists and physios, relieving GPs to see those patients with more complex problems. What we are having to do is use the workforce we've got in a better way."
She added this would provide a more flexible service for patients: "We'll see more evening and weekend appointments, more urgent same day appointments – so say you ring up with a sick child you may not be able to see your own GP that day but you will be able to see another one in the city."
Since mid-April, OxFed has established extra bookable appointments run from St Bartholomew's surgery for the whole of Oxford City and these services are being scaled up.
Appointments will soon be available to all of Oxford in Botley and Summertown, with home visits also set to increase by the summer.
Don't forget to follow us on Twitter, or connect with us on LinkedIn!