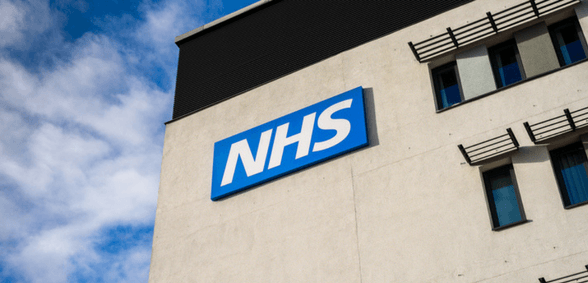 CREDIT: This story was first seen in Yorkshire Coast Radio News
Plans for a single building for all GP practices in Bridlington will not go ahead, Yorkshire Coast Radio News reports.
East Riding of Yorkshire Clinical Commissioning Group (CCG) made the announcement Monday, February 12.
The aim of the development was to provide the people of Bridlington with a range of health and social care services under one roof.
Following many months of discussions with GPs, other service providers, staff, patients and the public, local GPs, NHS England and the CCG have decided not to continue developing their plans to a full business case.
The CCG has cited challenging funding requirements to deliver the project as a reason for the plans not to progress and has concluded that 'time and effort is better spent on improving service delivery.'
Dr Alan Francis, local GP, sad: "We appreciate that this will, of course, be disappointing news to the people of Bridlington who got right behind the project but it does not mean we can't pursue alternative opportunities at some point in the future. The time we have spent planning the future of primary care services and integrated care in Bridlington has not been wasted.
"We have already started to work more closely as a group of GP practices to discuss opportunities to improve the way we do things. We are working better together to actively encourage people to take greater ownership of their own health and wellbeing, help to reduce loneliness and social isolation and, in some cases, free up appointments in general practice.
"Developing Bridlington as a centre for professional, clinical education also remains an important ambition for us. We have a GP training practice for the town, giving registrars hands-on experience of working in primary care and hosting medical students. We are making better use of skill mix in terms of alternatives to GPs, such as advanced nurse practitioners.
"And finally, we have a new Health and Social Care Academy that is inspiring young people to consider a career in health or social care, aiming to create a sustainable workforce for the future and promote Bridlington as being a great place to live and work."
Natalie Belt, chair of Bridlington partnership board, added: "Although the decision not to proceed with the new facility is an outcome we would not have wished for, the work of the partnership board has shown how partners who may have found themselves working together on completion of such a facility are now working together in innovative ways and transforming local health and social care services.
"The board continues to grow and develop and will continue to flourish and all our work directly links to the core fundamental needs associated with Bridlington and the surrounding areas, including older people, increases in cancer rates, smoking prevalence, mental health, social care provision and falls prevention are just a few areas we are currently addressing as a partnership."
Jane Hawkard, chief officer of ERY CCG said: "We would like to thank the GPs, all the local partners and the people of Bridlington for contributing their ideas towards improving health and social care; the EASYCare assessments alone enabled individuals to access over £300,000 in monetary support and unclaimed benefits in the initial trial period.
As a CCG, we will continue to seek out future development opportunities where this will deliver improved services and will continue to work in partnership to improve peoples' overall health and wellbeing in Bridlington, for example, extended access to primary care services at evenings and weekends."
Don't forget to follow us on Twitter, or connect with us on LinkedIn!