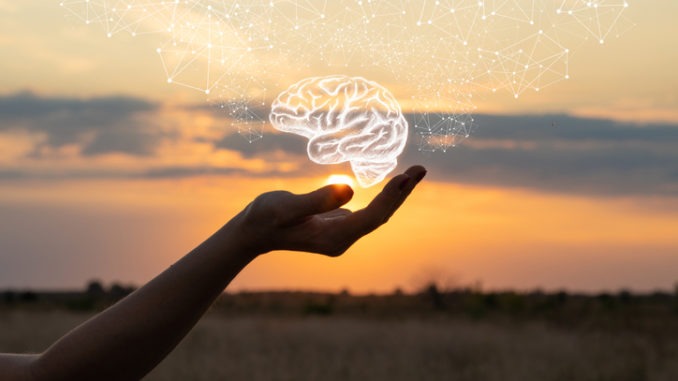 The Royal College of GPs is encouraging people to take steps to care for both their physical and mental health during the second national lockdown
During the first lockdown, GPs anecdotally reported an increase in patients presenting with anxiety and depression, particularly in those who have pre-existing physical and mental health conditions.
General practice services are available for people with both physical and mental health problems during lockdown, as they have been throughout the COVID-19 pandemic – and the college is urging patients who are concerned about their health to seek medical help. But there are also things patients can do to safeguard their physical and mental health during lockdown and, in line with of this year's Self Care Week, the college has collated some simple but effective 'top tips' – taking into consideration seasonal challenges – to support them to do so.

Dr Faraz Mughal, a GP in Birmingham and RCGP clinical advisor, said: "Having lived through the experience of one national lockdown, GPs and our teams are acutely aware of the impact that a lockdown has on the mental and physical health of our patients. Anything that can be done to reduce the lockdown related symptoms that were highlighted last time should be encouraged.

"Loneliness, constant negative news and worry often leads to low mood, depression and hopelessness which are all risk factors for self-harm and suicidal behaviour. However, there can be benefit in taking control of one's health and maintaining good habits – we hope that patients find these tips below useful."
Top tips for maintaining good mental health during a national lockdown:
Try and take a daily walk, run or exercise outdoors during daylight hours because this will help with vitamin D intake, and vitamin D can support better sleep and reduce stress levels.
Eat a balanced diet full of fruit and vegetables and try to avoid an over-reliance on fast food and fried food.
Keep in touch with friends and family – this can be done digitally via virtual platforms or telephone calls.
Try and learn something new – whether it's a new hobby, skill or book this will help to occupy the mind.
Ensure you take some set time away from work over the winter, especially on weekends and bank holidays, even if you are working from home. Everyone needs some time to refresh and recharge.
Dr Andrew Boyd, a GP in South London and RCGP clinical champion for physical activity and lifestyle, said: "During the first lockdown, many people made efforts to keep physically active, and we strongly encourage everyone to keep active, or make a start, in this second lockdown, for physical and mental wellbeing – even if the weather is less clement. There's good evidence that getting your daily 'dose' of physical activity is part of your armoury against respiratory infections, can reduce your risk of major illnesses and boost self-esteem, mood, sleep quality and energy."
Top tips for staying physically active during a national lockdown:
Make your chosen activity apart of your routine – put it in your diary, get your kit ready the night before and tell your friends and family what you plan on doing as this will help you to hold your accountable.
Find a 'staying active buddy' – The new restrictions allow for you to exercise with someone from your family or bubble, or with one other person – as long as you adhere to social distancing advice – so find a staying active buddy, create some healthy competition and encourage each other to keep going.
Use apps and technology to your advantage – you can download free fitness apps or opt for a virtual workout class in the comfort of your home.
Wear the right kit – warm hats, gloves, neck warmers can help you stay active through colder months. Having the right gear can be the difference between making your activity goals or not.
Set a challenge – there are plenty of virtual challenges available, such as the NHS couch to 5K challenge or (not) parkrun – where you can log your 5k walk, jog or run. While it might not give you the social buzz of real life group challenge it will still give you the physical and mental benefits of keeping active.