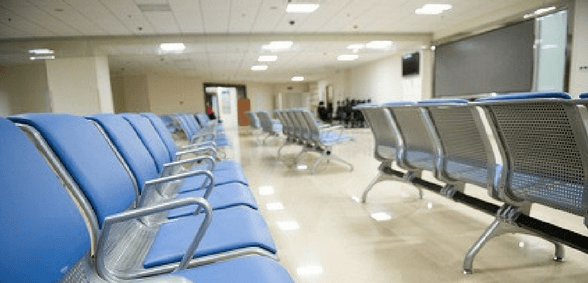 The Guardian has reported that millions of 'ghost patients' may be on GP registers
According to The Guardian, GP surgeries across England may have as many as 3.6 million patients on their books who have either died or switched to a different practice.
NHS Digitial shows that 59.2 million people are currently registered with a GP in this country, but the population – as per data from the Office for National Statistics – sits at 55.6 million. This leaves 3.6 million unaccounted for.
These people are referred to as 'ghost patients', and the number is rising by around 6,000 per week; it has been reported that practices receive approximately £151 every year for each patient still registered to the practice.
Labour MP, Meg Hillier, said that as much as £550m is being poured into GP pockets due to this loophole. She told the Mail on Sunday:
"At a time of severe strain on NHS budgets, this could be diverted elsewhere on patients who need it. The fact that the number of ghost patients keeps going up underlines the chaotic nature of back-office functions within the NHS."
Capita is supposed to be in charge of 'list cleansing' to ensure that this doesn't become a problem, whereby those having not visited their GP for five years is removed from the list.
A spokesperson for NHS England said of the issue:
"GP practices work hard to keep their registered patient lists as accurate as possible and NHS England is working with Capita and GP surgeries to transform this process, make it digital and any savings identified will be ploughed back into the NHS."
A spokesperson for Capita added:
"This is a complex area involving GPs and other third parties. Alongside other improvements we are making, we are working closely with NHS England, who are consulting on proposed changes and guidance that will enable us to start targeted data quality checks on GP lists as part of our services."
Don't forget to follow us on Twitter, or connect with us on LinkedIn!