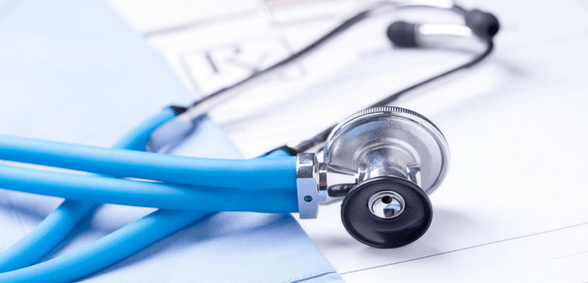 The Belfast Telegraph has reported that residents of a small village in Co Fermanagh are having to travel at least 30 miles to see a doctor, following a local surgery closure
For the first time in 170 years, the village of Roslea in Co Fermanagh, Northern Ireland, is without a GP surgery, The Belfast Telegraph reports.
The practice closed in April last year, its demise one of many in the area due to a lack of young talent to replace retiring doctors.
While locals scrambled to help – with a group of GPs briefly stepping in, as well as a morning telephone advice service and a doctor available for afternoon visits – patients have since been forced to make the 30-mile round trip to a Lisnaskea GP when they need to.
GP services in Lisnaskea, however, are now also filled to the brim with additional displaced patients. Patients attending the Maple Clinic have been complaining of long wait times and a lack of parking due to the location now being oversubscribed.
There have been plans to create a healthcare hub in Lisnaskea for over ten years, but it has been repeatedly delayed.
Plans for the new surgery were first announced by then-health minister, Michael McGimpsey, in 2008. The Department of Health said: "The department's intention is to progress the development as quickly as possible once a suitable site has been made available to us."
A Roslea native, Hugh Pat Clerkin, now has to travel 18 miles each way to attend his doctor in Lisnaskea. He said:
"I had open heart surgery back in 1992 followed by a heart attack so I still have to see my GP twice a week to have blood checks.
"My wife and I are both in our 80s so it is not easy getting down to Lisnaskea early in the morning because we are not up to that any more. We should be catered for in our own area."
Roslea residents are now campaigning to have the surgery reopened. Resident John McCluskey is amongst the campaigners. He said:
"We need a surgery here full-time and we won't stop campaigning until it's reinstated," he said.
"Our elderly people are suffering and that's not right in this day and age. People are entitled to a better service than they are currently receiving.
"Once you get to see the doctor they are fine, but getting to see them is nearly impossible. You could wait for an hour or two for the phone to be answered to get an appointment in the Maple clinic.
"I'm one of a number of patients who end up getting into the car and driving to Lisnaskea to try and get one in person."
Don't forget to follow us on Twitter, or connect with us on LinkedIn!