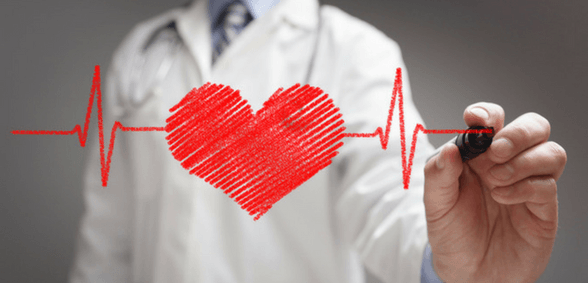 British Heart Foundation research has revealed serious shortcomings in heart failure care, much of which could be improved by better GP-hospital communication
According to new research from the British Heart Foundation (BHF), patients in the UK suffering heart failure are all too often being let down by a lack of follow-up care on leaving hospital. They are also not being given the sufficient amount of medicine, and there is a stark pattern of inequality for women in particular.
Researchers identified 93,074 patients diagnosed with heart failure between 2002 and 2014 and followed their pathway of care for a year.
While the UK boasts a 90% achievement rate in meeting heart care-related targets, they only reflect two measures – use of diagnostic investigations and yearly drug prescriptions. The BHF-funded research shows that there are serious shortfalls here.
The Oxford University researchers discovered that heart failure patients are more likely to be diagnosed in hospital rather than with their GP, and that GP follow-ups aren't occurring as frequently as they should. Women are far more likely to be neglected in this way, and also more likely to not receive enough medicine. Why they are so disadvantaged in cardiac care is unclear.
Of the heart failure patients who were able to leave hospital, 17% had their diagnoses recorded by their GP. This indicates a severe lack of communication between GPs and hospitals.
Jeremy Pearson, associate medical director from the BHF, said:
"Heart failure is a cruel and debilitating illness affecting more than half a million people across the UK, and the leading cause of hospital admissions in over 65's.
"This study paints a worrying picture of heart failure care in the UK, but identifying the shortfalls is the first step towards addressing them. We need the communication between hospitals and primary care providers to make sure patients with heart failure receive that all-important follow-up care after they leave hospital.
"We may need to develop targeted, specific health policies for managing heart failure for women, with more research to identify the best way to treat women who have heart failure."
Dr Mike Holmes, vice chair of the Royal College of General Practitioners (RCGP), has also responded to the research.
"Heart failure is a very serious condition and one that GPs are acutely attuned to look out for in patients – but in the early stages of the disease, some symptoms can be vague and more likely to indicate other, more common conditions.
"Nevertheless, GPs and our teams will routinely monitor our patients at-risk of heart disease through cholesterol and blood pressure testing – as well as advocating healthy lifestyles for patients, and offering advice to help them make lifestyle changes that could reduce their risk of heart disease. We will take a holistic approach to care, and strive to include our patients in the decision making about their treatment, wherever possible.
"Whilst the paper shows that more patients with heart disease have had appropriate tests in primary care over the past couple of decades, even better access for GPs to diagnostic tools in the community would certainly help to improve detection of heart disease.
"Currently, GPs often have to rely on 'red flag symptoms' that could indicate heart failure, such as breathlessness, swelling in the legs, or general fatigue. Symptoms can be different from patient to patient, and few present with all the tell-tale signs of heart failure, which makes it difficult to identify without access to more sophisticated tests – and particularly challenging within the constraints of a standard 10-minute consultation.
"There also needs to be improved communication between hospitals and GPs which, as this research shows, can have a huge impact on the quality of follow-up care for heart failure patients, and the starting point for this will be greatly enhanced, joined up IT systems between primary and secondary care.
"Ultimately, general practice makes the vast majority of NHS patient contacts, alleviating pressures on secondary care by acting as the gateway to specialist services. We need the tools to be able to do this, which is why the college is calling for £2.5bn extra a year as part of the prime minister's long-term plan for the NHS – on top of what has already been promised in NHS England's GP Forward View, which needs to be delivered in full, and as a matter of urgency."
Don't forget to follow us on Twitter, or connect with us on LinkedIn!