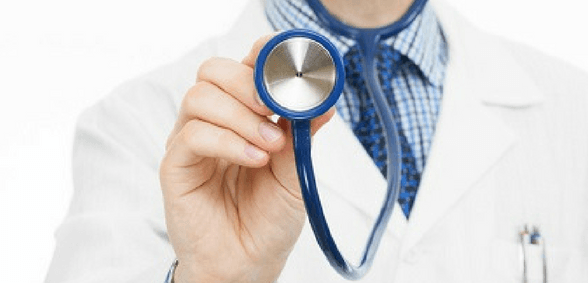 The BMA has called on the government to provide assurances to doctors, following a profit warning by Capita, the firm responsible for PSCE (Primary Care Services England)
BMA GPs committee chair Richard Vautrey met with NHS England chief executive Simon Stevens to discuss the issues around Capita and PCSE.
The meeting follows on from a letter to Mr Stevens by Dr Vautrey earlier this month, which highlighted ongoing concerns with the provision of PCSE services, particularly in regard to payment errors and delays in patient record transfers.
A transformation and outlook update issued this morning by Capita revealed that the firm projected lower than anticipated pre-tax profits for 2018 of between £270m and £300m.
Following this morning's announcement, the firm's share price fell by 41%.
Dr Vautrey said he and Mr Stevens had discussed the issue of contingency planning should Capita be no longer able to maintain the contract.
He said that, in the wake of the collapse of outsourcing firm Carillion, the government had a duty to provide practices with guarantees and contingency plans for the continued provision of administrative services.
Dr Vautrey said: 'This news is extremely concerning, but not altogether surprising considering the continued warnings the BMA has given over Capita's shambolic running of backroom services in GP practices throughout the country.
'"Just this month our own research found multiple failings across all areas operated by Capita in surgeries, including the handling of patient data.
"GPs will be rightly worried about the future of these services – which have a real impact on patient care – and the government must provide assurances of what plans are in place to protect them should Capita suddenly be unable to deliver.
"With the collapse of Carillion earlier this month, we saw the problems that can arise when public services are outsourced to a private company, and this must not be allowed to happen again."
As part of today's transformation and outlook update, Capita chief executive Jonathan Lewis stated that the firm was 'too widely spread across multiple markets and services', and that a change of approach was needed.
He added that Capita would seek to implement cost efficiencies 'in a number of areas' as well as dispose of a number of non-core business functions, in an effort to strengthen the firm's balance sheet.
A service providing back-office support to GP surgeries, including transfer of patient records and staff pay, PCSE has been operated by Capita since 2015.
A BMA survey of almost 750 GP practices carried out in December, saw many doctors reporting continuing problems with many aspects of the service.
This included 64% of practices receiving incorrect patient records during the previous three months, with half of all practices reporting errors in staff pension deductions over the previous year.
Don't forget to follow us on Twitter, or connect with us on LinkedIn!