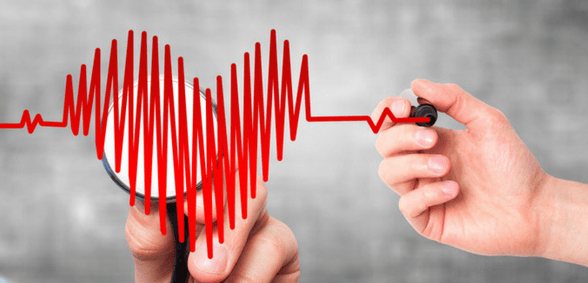 It's not often that we can say 'time is on your side' but…the NHS England funding offer under the GP Forward View has been extended to March 31, 2018. Rebecca Beardsley, senior associate at VWV, explains what this means
The General Practice Forward View offered the following support to GP practices that are in occupation of NHS Property Services (NHSPS) or Community Health Partnerships (freehold or leasehold) buildings and currently negotiating new leases with NHSPS:
reimbursement of Stamp Duty Land Tax for the initial term (up to 15 years);
contribution up to £1,000 plus VAT of legal fees related to the lease transaction;
reimbursement of management fees for the financial years 2016-2017 and 2017-2018.
This offer has been extended to March 31, 2018, to allow more time for GP practices to formally complete their leases. Practices will need to submit their completed leases and a cost contribution form to NHSE prior to this new deadline to benefit from the funding.
New leases – action required
If your practice is keen to benefit from this funding and complete your leases before the March 31, 2018, deadline, it's important that you receive proper advice on the terms you are signing up to. There is a standard NHSPS Lease reviewed by the BMA in circulation; however, while this provides a good starting point it should not be regarded as a final form of lease to be signed without taking advice. You need to ensure it accurately reflects your individual practice's circumstances and requirements.
We would recommend you seek independent advice on your heads of terms (the document recording the deal you agree with NHSPS) from a specialist healthcare surveyor who will check the accuracy of the figures and discuss the core terms suitable for your partnership. Once they are in agreed form the heads of terms are provided to your solicitor who will ensure that the lease reflects the core principles stated in the head of terms.
If you want to benefit from the extended funding arrangements you need to act now to progress agreeing heads of terms with NHSPS to allow sufficient time to negotiate the actual lease and have this signed before the extended deadline of March 31, 2018.
New leases – tenant internal repairing (TIR)
NHSPS are keen to roll out fully repairing – or FR – leases, where possible, to ensure they achieve full cost recovery for their buildings; the NHSPS charging schedules in circulation have been prepared on this basis.
However, please note that, while working with surveyors, we have had some success in negotiating arrangements to be TIR where the NHSPS building is older and in need of investment/repair (i.e. not new building health centres). A TIR arrangement usually results in lower day-to-day costs for the tenant (such costs are wrapped up in the headline rent payable) and represents the traditional health centre reimbursement position. It is, therefore, worth asking for TIR if this has not yet been offered to you.
NHSPS capital improvement works – make your voice heard
Many of you in NHSPS premises occupy buildings which have not benefitted from a comprehensive programme of maintenance and repair over the years. We understand that there is a programme of improvement works being rolled out by NHSPS and that these are of a capital nature which will not be recharged to tenants. You have been in occupation of these buildings, and know them better than anyone so, if there are specific works you believe should be carried out, we would recommend you notify NHSPS of these now and request they are included as part of the capital improvement programme. If they are not part of this capital investment programme, and you do not secure a TIR arrangement, NHSPS's costs in carrying out such works in the future may be recharged to you.
Practices facing difficult decisions – assurance and support
We understand that practice managers and GP partners are having to make some difficult decisions about the future of their practices at the moment. We have a number of clients in various locations who have taken the difficult decision to hand their contracts back, or go through a process of working out the cost implications of doing so, and we have been supporting them through this process.
What has become apparent from our work with these practices – and others – is that early advice is very valuable. We understand that there's usually a desire in such circumstances to keep costs down; however, an incorrect process/notice period when dealing with staff issues or your exit from premises/contracts can lead to substantial unanticipated costs – early advice can help you avoid an even more difficult situation.
Don't forget to follow us on Twitter, or connect with us on LinkedIn!