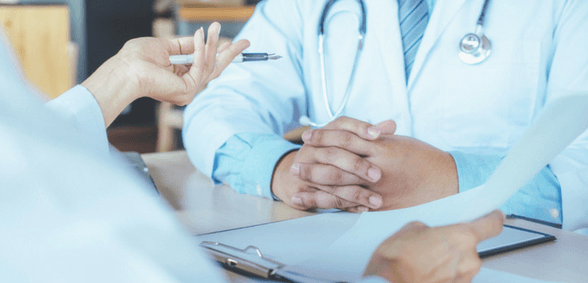 A report from RCGP Wales highlights the importance of focusing on GPs and GP care as the NHS faces change
The Royal College of General Practitioners Wales has released a new report – Essential Principles: GP leadership at the heart of new models of care – which aims to highlight why and how GP care must be protected as the NHS, in its 70th year, faces a great deal of change.
The goal is to ensure that any changes occurring in healthcare still focus on direct patient care, especially as general practice and primary care enter new territory. The industry is experiencing unprecedented pressures and RCGP Wales believes that GPs must rethink the way they work.
'It is therefore time to outline essential principles to guide these changes,' the report states. 'In the context of any proposed changes, the specific role of the GP must be protected.'
"General practice continues to be the cornerstone of the NHS," said Dr Charlotte Jones, chair of BMA Cymru Wales's general practitioners committee, in the report. "It's the foundation on which a world-renowned health service is built, enabling the delivery of high quality care, free at the point of access to the whole population.
"Despite working against the backdrop of a decade of underfunding, it has proved robust and flexible, rising to meet the unprecedented demand it is now faced with and the change of evolving management systems. Indeed, we have a unique health service.
"However, there's no hiding that it's currently facing enormous pressures in both primary and secondary care, to the point where it can no longer withstand these pressures and will buckle under its own weight if change isn't immediate and forthcoming.
"Change is needed and it's needed urgently, but it's imperative that GPs maintain their leadership role as this change is delivered. GPs work on the frontline and are best placed to determine better ways of working."
Dr Will Mackintosh, RCGP Wales, added:
"Essential Principles outlines what RCGP Wales believes should underpin change in general practice and primary care. Contact, continuity, coordinating and comprehensive care are long-established principles, and revisiting them can help build services fit for the future.
"As we move towards new models of care, it's important we remember what has made general practice such an integral part of the NHS."
Dr Rebecca Payne, Royal College of General Practitioners Wales, stated:
"The NHS' 70th birthday will see people reflecting on what has worked and looking forward to what the NHS will look like over the next decades. As we move into new territory, we cannot forget what we hold dear about general practice."
Don't forget to follow us on Twitter, or connect with us on LinkedIn!