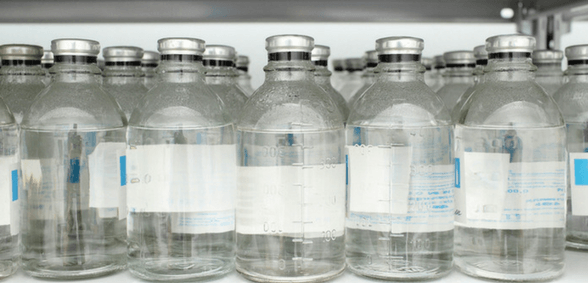 The British Medical Association (BMA) has expressed its concern over the lack of the latest flu vaccine being available for 65-74 year-olds
This week, it has been announced that 65-74 year-olds won't receive the latest flu vaccine this year due to a national shortage.
Only patients aged 75 and over will be offered the new jab, which is allegedly more effective. The younger age group will receive the older, less effective version.
BMA Scottish council chair, Lewis Morrison, blamed the Scottish government for the 'failure' to obtain enough of the new vaccine. As a result, he has called for procurement systems to be reviewed.
In a letter to Scotland's chief medical officer, Catherine Calderwood, he warned:
"The situation we are left with will mean a large group of some of the most vulnerable adults will not have access to the most effective vaccine available to them this winter.
"I fear it may be too late to rectify the situation this year, but I would welcome clarification on that point, and reassurance that everything possible is being done to prevent a repeat of the extreme pressures we saw on our NHS in winter last year."
Morrison said that, as a geriatrician, he's aware last year's vaccine hadn't been as effective as had been hoped. It even had 'serious, knock-on consequences' for patients and for health services struggling to cope with demand.
A Scottish government spokesperson said:
"In line with expert clinical advice, the aTIV vaccine will be offered to people aged 75 and over this winter, as they have been identified of gaining the most benefit from the new vaccine. It will be rolled out to all those aged 65 and over from next winter,' the spokesperson said.
"It is important to stress that the flu vaccine offered to those ages 65 to 74 this winter still provides flu protection."
England is not set to suffer the same problem, as practices order their own supplies, while Scotland has a central procurement process.
Don't forget to follow us on Twitter, or connect with us on LinkedIn!