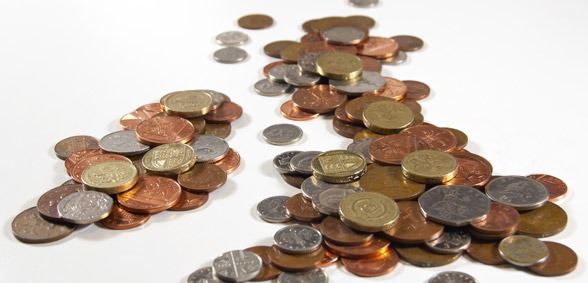 A former minister has expressed how he felt when he was handed billions to overhaul the NHS's digital presence, only to discover there was no plan, as reported by the BBC
George Freeman, a former minister, has opened up about his "horror" over being given £4.2bn to digitise the NHS by 2020 – without a plan on how to go about doing so.
Freeman hadn't been involved in the public spending talks of 2016, yet his team was expected to figure out how the money should be spent after its allocation.
He suggested that this lack of organisation or foresight is why things go wrong in government. He told a fringe meeting at the Conservative conference:
"The deal was done between Jeremy (Hunt) and George (Osborne) – it was a good thing, a big chunk of money to digitalise the NHS."
While he was thrilled to receive the money and give the health service a digital overhaul, he then discovered that he and his team was also tasked with creating the delivery plan.
When Freeman visited the team charged with designing the new digital health care system, he found "they had been hired from Shoreditch" and were "in a little hot house with bean bags and white boards and Post-It notes everywhere".
He said that these designers had not based their work on the actual experiences of healthcare professionals and patients, but that their planning was merely theory.
Freeman used this story at his meeting to illustrate his point that "top down" solutions never work.
"The Treasury should have said you are not even having a penny until we have got your delivery plan and until we know that you are not just going to buy a system off the shelf from some big company," he continued.
Freeman said it was scandalous that the health service still relied on "paper and cardboard" when healthcare workers themselves had easy access to their own smart devices, but the fact is that UK governments have been promising a paperless NHS since 1992.
He said the answer was "lots of local digital solutions" designed by doctors themselves.
"Hiring an off-the-shelf big package from one of the big companies has been proven time and again to fail," he said, including the previous Labour government's billion-pound attempt at creating a system that never actually worked.
Freeman warned MPs at the time that the NHS Digital project was "complex and some things will not go according to plan," but he is committed to ensuring it is "properly managed with clear milestones and clear accountability procedures".
The deadline for the ambitious NHS Digital project – now the responsibility of Matt Hancock – has been shifted to 2023.
Don't forget to follow us on Twitter, or connect with us on LinkedIn!