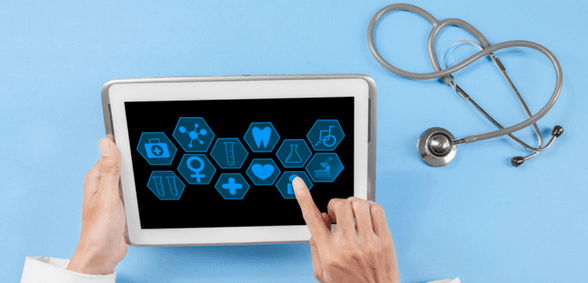 The NHS's £800,000 myGP app is experiencing success in its roll-out across Lancashire
The myGP app, created by iPlato, has been rolled out across Lancashire in phases over the past year – and it has been successfully received, according to the Lancashire Post.
NHS England spent £800,000 on the app, which allows patients to register remotely.
It first became operational in Morecambe Bay practices last year with Blackpool practices joining in May, and a 12-month trial has now started in Chorley and South Ribble, Greater Preston, East Lancashire and West Lancashire.
Once registered, patients can cancel appointments, book medication reminders and make use of an instant – and secure – instant messaging service. The aim of the app is to save the NHS up to £153m.
Library House Surgery in Chorley went live with the MyGP app in mid-August and sent out SMS text invites to more than 4,000 patients, asking them to book a flu vaccination appointment in the hope that the volume of phone calls to the surgery would be lessened.
Ruth Deaves, reception manager at the surgery, said:
"Our team has noticed that despite it being flu season which is normally an exceptionally busy time, the volume of calls into the surgery has not increased significantly. We are also noticing when we look at our appointment book that a large proportion of the booked flu appointments have been booked online."
The app has already been downloaded by more than 36,000 patients from both the Google Play Store and Apple IOS store in the area.
Since the beginning of September, more than 2,500 appointments across Lancashire have been booked using the app and more than 1,000 have been cancelled, releasing appointments in general practice for other people to use.
A spokesman for iPlato said:
"The logic behind preGP (the wider system behind MyGP) is quite simple. Unlike other systems, preGP is designed to start working once a patient books a GP appointment. Then based on local services, conditions and needs, preGP will signpost the patient to the right care at the right time.
"Alternative services are decided by the Clinical Commissioning Group and customised at the practice level. These can be nurse appointments, telephone consultations, educational information (e.g. when a sick note is needed), local pharmacists, mental health services, etc."
The MyGP app is starting to be deployed to deliver online consultations, so people will be signposted to details of other services such as pharmacy, physiotherapy or mental health and well-being services.
Don't forget to follow us on Twitter, or connect with us on LinkedIn!