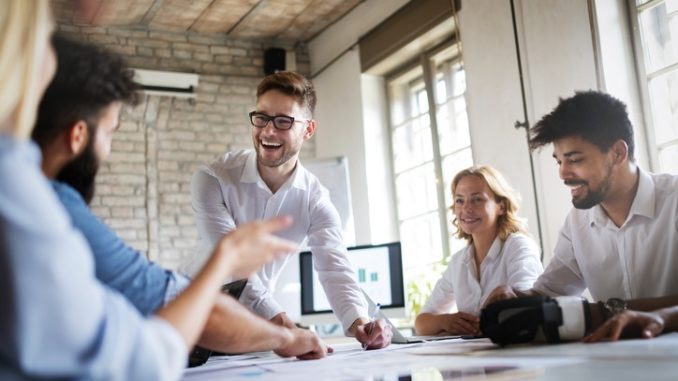 We only have 24 hours in a day – which is too little for many of us to do everything we want. While we can't make the day longer, we can fill it out more effectively, and make the hours count; Mile Živković tells us how
This is an edited version of an article that originally appeared on About Leaders
Here are a few ways you can better use the hours in your day and become more productive.
Track your time
As a remote worker, I was always a bit wary about any job that requires employees to track their time; there's an element of control in time-tracking, but there's no denying, it is highly beneficial for your productivity.
The practical side of time-tracking is that, once your timer is on, you will become much more focused and productive – as I start writing, and hit my timer, I won't procrastinate because I know time is ticking away.
Exercise
We all know exercising is good for our bodies, but it also affects our minds in positive ways and, as it turns out, getting a good workout can also improve your productivity at work.
Researchers at Bristol University ran a study with 200 participants who did 45-minute workouts during their work days. The results showed that 72% of people thought that their time management skills improved, 79% claimed improvement in mental and interpersonal performance, and 74% of participants stated that they managed their workloads better. The overall scores were significantly in favour of doing exercise on the days you work.
Have fewer meetings
One of the remnants of the old age of corporate, meetings are still around, and everyone still dislikes them. They are known to be unproductive – 67% of all meetings are a failure, according to managers – and they cost a lot of time and money.
We managed to improve our productivity by decreasing the time spent on meetings as much as possible. We have one weekly general meeting and one meeting for each department – so each of our team members has two meetings per week in total. Meetings take 15 minutes at most, which makes the entire team super-productive. Instead of meetings, we communicate using our own team chat app, as well as email.
Kill your notifications
While many work processes have improved in the past decade or so, some things have changed for the worse; there are now countless ways to get interrupted at work, including emails, messenger apps and notifications from just about every other app on the planet.
For maximum efficiency at work, turn off all your notifications when you want to dive deep into your productivity mode. When I don't want to get disturbed I turn off my email and set up my notifications to only show up for direct messages; this way I can get a few hours of continuous work without interruptions.
There are also specific productivity tools you can try out to make yourself more focused.
Introduce some flexibility
The nine-to-five schedule is the reason why many people dislike their jobs. Some people perform at their best at eight-o-clock in the evening, others like to sleep in, while some simply want to pick up their children after school during the day.
In other words, the nine-to-five schedule is simply too rigid. In order to maximise your productivity – and that of your employees as well – introduce a flexible schedule. We have tried it ourselves and the results were generally positive.
If you can't introduce a completely flexible schedule, you can have sliding hours, so that employees can start anywhere from eight to 11am, for example. This will help employees by letting them work when they are most productive, and they'll have more freedom around their work.
Incorporating these five ideas into your workplace could help you increase productivity and make sure everyone makes the most of their working day.
Don't forget to follow us on Twitter, or connect with us on LinkedIn!