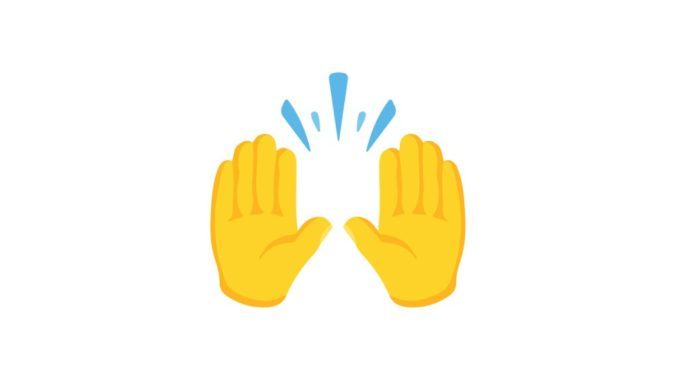 We all need an extra pair of hands at times, and practices have experienced an increase in workload which can be alleviated by more staff. We've complied advice from the British Medical Association which explains who to employ to help out, and how to go about it
Clinical pharmacists
Having a clinical pharmacist on the team can ease workload, reduce waiting times and improve effectiveness. In England, all GP practices in primary care networks can access funding to employ pharmacists. Employing clinical pharmacists has enabled many practices to:
reduce waiting times for appointments;
increase access to healthcare;
improve screenings and diagnosis of chronic and common ailments;
reduce A&E admissions;
reduce the wastage and overuse of medicines;
save GP locum costs.
Here are some ways which clinical pharmacists can help in your practice.
Clinical services
Working with GPs and patients to address medicine adherence.
Reviewing patients on complex medicine regimens.
Triaging and managing common ailments.
Responding to acute medicine requests.
Managing and prescribing for long-term conditions (often with the practice nurse).
Holding minor ailment clinics.
Prescription management
Dealing with medication for patients recently discharged from hospital.
Helping the practice deliver on the QIPP and QOF agendas, and enhanced services.
Delivering repeat prescription reviews and overseeing the practice's repeat prescription policy.
Being the point of contact for all medicine-related queries.
Taking over clinical medicines reviews from GPs.
Audit and education.
Medicines management.
In dispensing practices, pharmacists can take responsibility for the business management of the dispensary.
How to hire a clinical pharmacist
The Primary Care Pharmacists Association's guide for GPs considering employing a pharmacist includes a summary of what pharmacists can do, advice on the different methods of recruitment, sample job adverts and sample job descriptions. Practices can employ pharmacists through, for example:
direct employment;
locum hire;
a contract from a clinical commissioning group, commissioning support unit or private provider.
The BMA have produced a template agreement which can be adapted to suit your needs; any practice or and provider using it must take their own independent legal advice before it is signed.
Physician associates
A physician associate (PA) is 'a new healthcare professional who, while not a doctor, works to the medical model, with the attitudes, skills and knowledge-base to deliver holistic care and treatment within the general medical and/or general practice team, under defined levels of supervision.'
Here is a list of considerations for practices thinking of employing PAs, taken from the FPA Faculty of Physician Associates employers' guide.
Physician associates can perform a valuable role as part of the extended primary care team. There is scope for them to take some pressure off GPs by performing some defined clinical tasks. They are not, however, a substitute for a doctor who undergoes years of medical training that enables them to provide complex, highly skilled care to their patients. GPs play a particularly important role in diagnosing serous conditions – a task that that can only be done with an appropriate level of medical expertise and experience.
Prior to deciding whether to employ a PA, it is important to ensure the role and remit of a PA is what is needed by the practice team/network. Practices should not employ a PA where an alternative healthcare professional would be better-suited (e.g. an advanced nurse practitioner, GP, practice nurse or other healthcare professional). 
We strongly recommend that GP practices only consider recruiting PAs who are registered on the Physician Associate Managed Voluntary Register. Job adverts for a PA must state that it is essential for applicants to hold a PG diploma or MSc in Physician Associate Studies from a recognised UK or US programme, and to have passed the UK physician associate national exam. 
Write a clear job plan so that both PAs and supervisors understand what is expected of them. The job plan should include:
hours of work;
opportunities for development;
required duties.
Practices need to be aware that PAs require professional indemnity coverage to practise in the UK. Currently, the Medical Protection Society, Medical Defence Union and Medical and Dental Defence Union of Scotland all provide professional indemnity for PAs working in general practice.
Supervision of PAs
It is useful to have one, dedicated, GP supervisor for a physician associate.
The PA is responsible for their actions and decisions; however, it is the GP who is, ultimately, responsible for the patient.
There must always be a GP supervisor available to discuss cases, give advice, and attend to patients if necessary.
Practices thinking of employing a newly qualified PA might wish to consider a one-year 'internship'. This is so the PA can consolidate their core knowledge and skills, and demonstrate their competence in practice.
Before employing a PA, practices must seriously consider whether they have sufficient capacity to provide this level of supervision. 
During the internship, PAs should:
be supervised closely;
have experience in the clinical areas they work in;
maintain a portfolio of cases and case discussions with clinicians, which may also be reviewed with their clinical supervisor (usually a GP);
have their ongoing development, appraisals and PDP managed by clinical supervisors.
Additional funding
To enable PAs to transition into employment in primary care effectively, HEE (Health Education England) has developed a preceptorship scheme. This scheme gives the practice a £5,000 allowance to support the supervision and educational needs of newly qualified PAs.
To find out more and apply, get in touch with your HEE area lead.