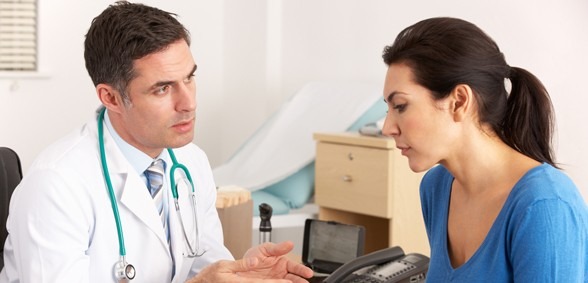 Credit: This story was first seen on The Independent 
A third of eating disorder sufferers are not referred to a mental health service when they visit a GP, a survey has found, prompting calls for medical students to be better trained at picking up on signs of disorders such as anorexia nervosa and bulimia, The Independent reports.
Research by eating disorder charity Beat, which interviewed 1,420 sufferers, found eating disorders were going undetected during visits to the GP in three out of 10 cases, while half of patients rated the care they received from a GP as 'poor' or 'very poor'.
Of the total, 1,267 people had sought help from a GP, but 358 of them, again about three in 10, were not subsequently referred to a mental health service, despite medical guidance stressing this is immediately necessary.
More than half – 55% – felt the doctor did not understand the importance of early intervention, and just 34% said they thought their doctor knew how to help them.
Just one in five GPs provided their patients with information about eating disorders or flagged up services that could help, such as peer support networks or Beat's national helpline.
Meanwhile, almost one in six sufferers switched to a different GP after not receiving the care or help they needed, after which most reported a more positive experience.
Andrew Radford, chief executive of Beat, said: "We know early intervention and speed in referring people with eating disorders is critical if they are to make the best possible recovery. It takes great courage for sufferers of eating disorders to come forward and often the first person they talk to is their GP.
"Unfortunately many of our respondents identified poor care from their doctor with many GPs not knowing what the real signs and symptoms are."
Mr Radford added that while the charity was not "blaming GPs", more needed to be done to train medical students hoping to become GPs on how to recognise and support patients suffering from eating disorders.
"We are calling for increased eating disorder training for medical students specialising in general practice so all GPs are equipped to support eating disorder sufferers," he said. "This isn't about blaming GPs, it's about enabling the 50% of GPs who didn't provide good care to be as supportive of eating disorder sufferers as the 50% who did."
It is estimated more than 725,000 Britons suffer from an eating disorder, almost nine in 10 of them women. One in 10 of sufferers die from their condition.