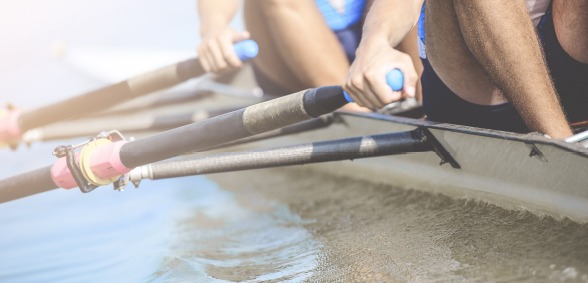 As collaborative networks and new models of care continue to dominate the healthcare landscape Jess Tudor-Williams, partner at Kaleidoscope Health and Care, looks at the ways in which practice managers can contribute to such change
There's no question that it is a challenging time to be working in primary care. The service, described as the 'backbone of the NHS', yet historically de-prioritised in favour of its louder cousin, acute care, is now subject to growing pressure to move toward more collaborative models of care. The benefits of collaboration are not new to general practice – the Nuffield Trust, for example, identifies at least two decades of collaborative practice within this sector – but this latest drive represents a real step change in the pace and scale of ambition.
 Driving change
New models of care will include, amongst other things, integration with different health and social care organisations and the use of different professional groups to manage patients. Practice managers must play a significant role in enabling collaborative working but, given the existing burden on already stretched teams, is this possible?
At Kaleidoscope we regularly come across the idea of 'the day job'. In an environment where there are so many competing pressures, people inevitably prioritise their workload into 'day job' and 'everything else'.  Too often we see the time, space and energy needed to drive genuine change shunted into the 'everything else' category – viewed as an addition to the core functions of the role. Our experience of change within the NHS tends to reflect this tension; we don't, typically, spend enough time truly understanding the root cause of a problem; we move quickly into problem solving and, on top of that, we don't allow people the time and space to consolidate the relationships needed to empower meaningful change.
Creating successful collaboration
As a social enterprise our mission is to bring people together to improve health and care because we believe that real change relies upon the relationships between people. We understand that in the health service, where the mantra has been 'competition' for so long, it can be quite an ask to view your neighbour, not as a competitor, but as a partner. We also believe that creating successful collaboration requires specific skills. Like the BMA, we recognise the importance of a team working within primary care which has both the time and technical skills to commit to solving this challenge. As a result we've taken our experience in building collaborative networks and developed an educational programme focused on helping those working on improving collaboration in primary care.
We're doing this in partnership with Ockham Healthcare, a think tank which promotes best practice in primary care. Together we've created a step-by-step programme which will give people like practice managers, who are facing a new scale of challenge, the skills required to design and implement change and to share their learning across the health economy.
Research by the Nuffield Trust suggests the most critical success factor supporting the delivery of renewed primary care is high-trust, inter-professional relationships. These can't be cultivated overnight, and the time, effort and energy needed to develop such relationships must be seen as the 'day job' if we're to have any success in developing models of care based on collaboration.