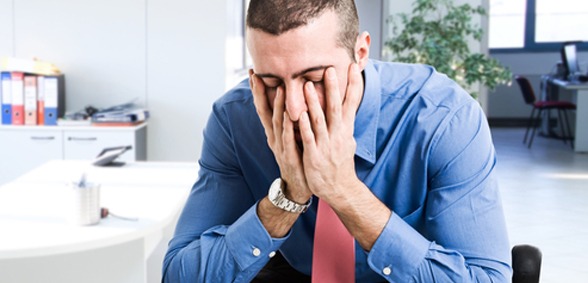 As the role of private companies in the NHS faces scrutiny Vijay Acharya, principal partner at Charles Rippin and Turner, suggests that the financial viability of some practices is under severe threat. Here he explains the problems associated with the NHS engaging a third-party provider and why the treasury have a responsibility to take swift action
Imagine running a business with one hand tied behind your back, to the point that the financial viability of the business is under threat. Now imagine that the business is a GP practice and that the obstacle concerned is a third party contracted to the NHS to process claims as well as pension deductions which has admitted to being completely overwhelmed, to the extent that call centres have been engaged simply to log complaints to buffer angry GP complaints.
Partners under pressure
Sadly that is exactly what is happening at present and neither the contractor, Capita, nor NHS England can offer any assurance as to when the matter will be resolved. Indeed, a survey of ours has identified cash flow issues which, if not resolved, would seriously jeopardise the going concern of the practices involved. Issues such as not stopping the pension deductions of previous GP partners for over two years, amounting to over £120,000, has meant existing partners borrowing personally to sustain the working capital of their surgeries.
In contrast, 37% of respondents surveyed stated problems in Capita recognising salaried GPs as part of the superannuation scheme despite being employed by the practice for over two years. Similarly, 32% of respondents highlighted concerns over GP partners whose pension certificates had not been processed in time for tax relief although Capita had issued a mailshot suggesting, "GP Practices pay outstanding pensions directly to the Pension Agency to ensure tax benefits".
To make matters worse, of those surveyed, 42% had experienced issues such as missing patients records as well as qualified GPs left in limbo as they were not able to be put on the performers' list at a time when demand for GPs has never been greater.
I question the wisdom of engaging a third-party provider without appropriate checks. If there was ever a time when the government needs to get involved to sort out this mess, it is now, and the evidence so far is that they have been disturbingly silent on this matter.
Contrasting views
The government – or, more precisely, the treasury – is more concerned about the introduction of IR35 than the obvious likelihood that GP practices cannot survive with haemorrhaging cash flow. Although recent comments from NHS England suggest an improvement in services provided by Capita this seems in contrast to views expressed by healthcare professionals attending the recent Londonwide LMC conference. Delegates expressed astonishment at the news, with one commenting, "…if that's what the NHS are saying it's not what we are experiencing as practice managers…they must be in la la land."
Nicola Blackwood, minister for public health and innovation at the Department of Health has suggested that Capita provide compensation for the inconvenience caused. However, as one GP put it, when patient records go missing, financial compensation discussions by the minister shows how wide of the mark the government is.