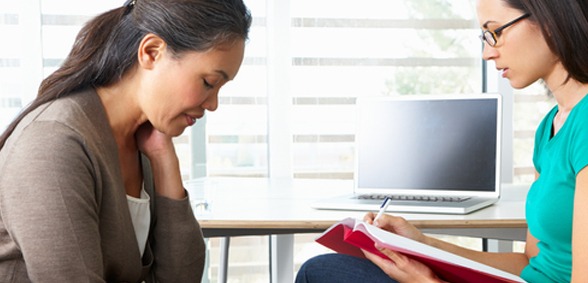 CREDIT: This story was originally seen on BBC.co.uk
Due to a backlog in cases, some women are waiting up to 12 weeks to get results of cervical screenings back from their GP
The news has emerged that some women are having to wait up to 12 weeks to receive their cervical screening results – six times the usual target – leading to them fearing for their health and lives.
Samples taken at GP clinics in the eastern region of the UK are taking as long as three months to be processed by Cambridge University Hospitals; NHS England has stated that it is attempting to lessen this time to the advised fortnight.
One patient, Alexandra Borrett, waited over 10 weeks for results. She said:
"My doctor's surgery tells me there is a delay with the testing and I just have to wait and they have no idea when the results will be back. This is unacceptable.
"I am a little bit anxious, but I am more worried that it is not just me and whenever I call my GP surgery they tell me I am the third or fourth person to call that day, and that is just one surgery, so there must be thousands of women awaiting their results and some of us, statistically, must have signs of cancer.
"My friends in other parts of the country are getting their results within two weeks, I don't see why women in this area should have their lives put at risk."
An anonymous woman also informed the BBC that she waited eight weeks for her own results, and was told that a high volume of cases had led to the backlog.
Cambridge University Hospitals provides screening for patients living in parts of Cambridgeshire, Essex, Hertfordshire and Suffolk; staff shortages are causing serious problems, leading to a build-up of cases and a lack of processing power.
Dr Michael Eden, the cervical cytology network clinical lead at Cambridge University Hospitals, said:
"We would like to reassure women that if they go to their GP with symptoms that cause concern, and they are due or overdue for screening, their test will be marked as urgent and the results turned around rapidly."
Don't forget to follow us on Twitter, or connect with us on LinkedIn!