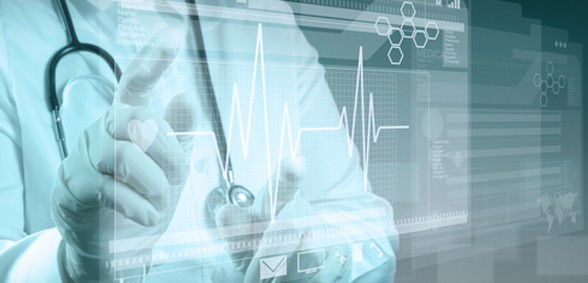 Credit: This story was first seen on the Birmingham Mail
A dad died of cancer aged just 41 after his GP surgery failed to pass on test results for three years, the Birmingham Mail reports.
Postman Wayne Evans assumed he was fit and well after he heard nothing from medics following investigations for a bowel complaint.
But his symptoms returned three years later and surgery revealed an inoperable bowel tumour.
He died in May 2013, leaving behind wife Clare and daughters Natasha and Chloe.
Now the Ridgeway GP Surgery in Sedgley has agreed a six-figure damages settlement.
Mrs Evans, 45, said the surgery "filed away" documents showing her husband had a growth in his bowel following tests at Russells Hall Hospital in Dudley.
She said: "I wasn't just Wayne's wife – I was his best friend and he was my rock. We did everything together and I'm heartbroken.The letter had been filed and we were never told about the polyp growth. I worked in a GP surgery myself and you simply do not make mistakes like that."
Mr Evans visited Ridgeway in 2008 with tenderness in his stomach and diarrhoea. When no-one contacted him with the results of his hospital tests, he assumed all was well – until he returned to the surgery with similar symptoms in 2011.
Mrs Evans said: "I collapsed when they told me. We got him home just before Christmas and the cancer had spread to his lung. I cared for him at home and his chemotherapy made him so ill. Wayne had a heart attack after the first lot of chemotherapy in February 2012 and I thought I had lost him.
"Then he had a seizure. I refused to believe it was terminal because he was such a strong and fit man."
After his diagnosis, Mr Evans took legal action against the surgery, alleging he would have been cancer-free had the growth been removed after it was first discovered.
Mrs Evans said: "Our family is no longer complete. I want others to know what happened to Wayne and that you can't always wait and rely on your GP to come back to you. I wish we had called to check the results but Wayne started to feel well again and we didn't think about it. In any circumstances, cancer is bad, but to know it had been caught early and could have been prevented makes me distraught. As a family, we are broken."
Sam Thompson, of law firm Hudgell Solicitors, said: "This is a truly tragic case in which a basic error led to a family losing a much-loved husband and father. We are glad the GP surgery has finally agreed to pay a substantial damages settlement in reflection of their loss."