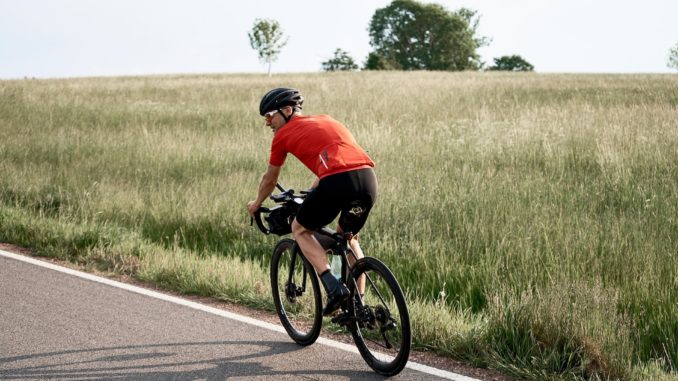 The cycle to work scheme is 20 years old this year. It's helped millions of people access low-cost cycles through a simple salary-sacrifice system, saving them up to 40% on a bike and accessories. We look at the scheme, its benefits and why it's a great idea for morale and health to promote cycling 
In the UK alone around 180,000 people every year buy a bike through the cycle to work scheme, making substantial savings on the retail price. An independent report into the scheme found that, perhaps unsurprisingly, it is associated with an increase in people cycling. More than half (65%) of scheme users increased the amount of cycling they did, by an average of around 30 minutes a day, the report found.
The cycle to work scheme is available to all practices – here's how you can use it.
How it works
The cycle to work scheme allows employees to spend up to £1,000 on a bike and accessories (including clothing, lights and locks) tax free – saving up to 42% on the total value. The money is recouped through salary deductions over the course of 12 or 18 months.
To take advantage of the cycle to work scheme, there are three steps:
The employer registers with a cycle to work scheme provider
This only takes about five minutes. Once registered, employers are able to access, free of charge, promotional resources to help them publicise their exciting new employee benefit.
The employee visits their local bike shop or browses online to decide what they want
Once they've selected the bike they want, they then apply via the cycle to work scheme website. The employer reviews their request and, if they are eligible, pays for the equipment.
The employee receives their bike and starts their salary repayments. After 12 or 18 months the employer will have recovered their costs and generated up to 13.8% in savings. The employee will then be given their ownership options; they can choose to pay a final payment, after which they will become the owner of the bike, or they can hand it back.
There are various independent cycle to work scheme providesr, including:
Benefits of the scheme
The cycle to work scheme has been successful in encouraging cyclists to get on their bikes and ride.
There are significant physical and mental health benefits to the individual of cycling regularly; it's also more environmentally friendly than driving a car – and cheaper too.
Getting staff to cycle more could also benefit your practice too, with a Sustrans study finding that cyclists take fewer sick days than those who commute via car or on public transport.
Whether your staff are inspired by Britain's Tour de France champions, Olympic-winning athletes and paralympic medallists or just encouraged to exercise to lose a little weight, the cycle to work scheme is a benefit worth celebrating – and promoting.
Find out more about the government's cycle to work scheme here: https://www.gov.uk/government/publications/cycle-to-work-scheme-implementation-guidance
Don't forget to follow us on Twitter, or connect with us on LinkedIn!