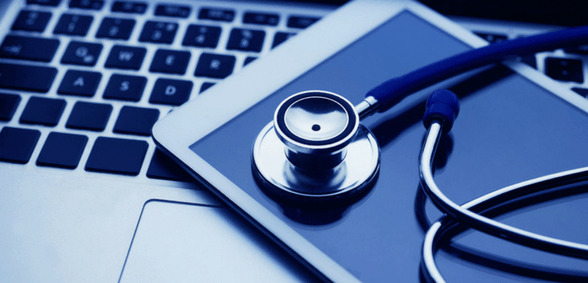 Is your ear hot from having the phone pressed up to it? Managing GP appointments can be a time-consuming task; with increasing demand on services it's essential to get it right. Xavier Bernal, founder of Findoc, considers how information technology can help solve inefficiencies in the healthcare service
The recently published National GP Patient Survey reported that the likelihood of seeing the same GP has fallen by 28% in five years – seriously affecting continuity of care. This is yet another headline story highlighting the difficulties patients encounter when trying to make appointments.
While there are various reasons for this – such as shortage of GPs and mounting workloads – the systems that practices use to manage appointments are largely inefficient and exacerbate the problem.
A better system
Improving appointment booking systems is a simple fix that will help relieve workload, increase efficiency and provide patients with an easier way to communicate with their practice. According to the Market Forecast, NHS IT spend in the UK, 2016-22, clinical systems which help the NHS reduce costs, improve patient safety and minimise unnecessary admissions will be a focus for national and local investment in the near future.
Here are four ways to improve appointments:
Free the telephone
The telephone is an important method of communication and should be freed-up for necessary consultations and communications. Doctors continue to manage around 80% of their own appointments and the average call duration to book, cancel or change an appointment is 2.5 minutes*. It's easy to see how managing appointments is adding to the workload of professionals that need to be focusing their energies on other things.
Offer 24/7 access to bookings
Surgery receptions often have restricted opening hours which lead to call surges, patients having to wait on hold and frequently being unable to connect. A third of patients surveyed by Octopus Healthcare claim they have not seen their GP in the past 12 months because they couldn't get through to their surgery on the phone. By making a booking service available around the clock, patients have a greater opportunity to make contact.
Avoid awkward conversations
Booking online has become the norm for restaurants, flights and hotels and we like the convenience this offers, but few people in the UK have the option to book their healthcare online.
The telephone lacks security and privacy; when it comes to booking a doctor's appointment, people often do not want to discuss personal information over the phone – perhaps they are calling from a public space and would feel more comfortable with the anonymity provided by a computer.
Reduce no-shows
No-shows cost the health service in England almost £1bn each year. Better patient communication, more effective reminders and easy options to cancel can reduce this problem. Furthermore, last-minute openings are hard to fill using the phone.
Online, patients can take advantage of new appointments becoming available – decreasing long waiting times and ensuring professionals' time is used efficiently.
A time to…catch up
Healthcare is lagging behind other service industries in providing a booking system that patients want, with current services frequently relying on the telephone or going through intermediaries and administrators – costing time, manpower and patient confidence.
Introducing an online service to book an appointment in an instant, 24 hours a day, seven days a week – in a completely secure and private environment – is a straightforward process that will immediately benefit the practice and eradicate much of the patient frustration that we read about so often in the press.
Reference
*Based on market research undertaken by Findoc in 2017, questioning 500 patients and healthcare professionals in London.
Don't forget to follow us on Twitter, or connect with us on LinkedIn!