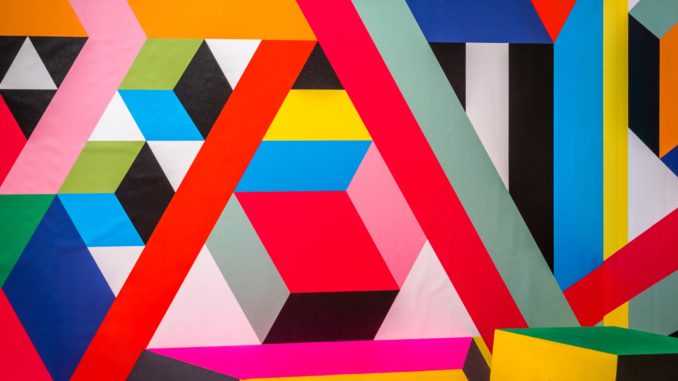 Every GP practice exists under the NHS banner – one of the world's most recognisable brands – but is it enough? Lawrie Jones at Practice Business spoke to some graphic designers to get their views on whether you should invest in branding your practice
"A brand is not just a pretty logo; it is who you are. It is your core values," says creative director of Reflex Creative, Kai Farmer. "It's your mission, your story and your style." He says a positive and uplifting brand – and well written copy from a professional copywriter – can help patients feel better about themselves and he believes an investment in your brand can pay off. "Your practice should be exuding a feeling of clean, fresh, slick, professionalism. This becomes even more important if your practice is looking to exploit potential income sources."
The story of the NHS brand is fascinating. The decision was made for the NHS to move to a single identity at the end of the 90s reflecting a desire to reassert a sense of unity – it is said that there were some 600 logos in operation at the time – but also the need to distinguish NHS services from those of commercial companies and charities, explains Kai. This process has been incredibly successful, demonstrating what can happen when brand is considered an integral part of an organisation's assets.
What should a brand contain? It should be visually engaging, have a clear message, be consistent, recognisable and memorable, says Sarah Stonhold, founder and consultant at Just The Solution. When you begin to consider your brand it can be a bit daunting – so start by looking at what others are doing. "It's important to consider what your competitors are doing, and why," says freelance designer Chelle Dixon. She advises practices to begin by looking at the colour, shape, imagery or illustration style that they use. Logos often incorporate text too, so she advises considering the wording and tone of voice too as these can all influence the customer experience.
Colour choices
One of the biggest challenges is selecting the right colour for your logo and brand. It may appear simple, but colours have strong associations – often subconscious – which affect the way we perceive them. "For those in the medical sector, we advocate utilising colours associated with cleanliness, calm and professionalism, says Kai. There are more prosaic reasons for considering your colour palette, Chelle says. "It's important to consider where the brand will be used, e.g. if staff will often print documents in-house on lower-quality printers it's important to choose colour combinations these printers can handle."
One of the biggest challenges is selecting the right colour for your logo and brand.
Successful brands sometimes buck the trend, go against the grain and eschew cliché and convention, says Kai. "Don't be afraid to mix it up a bit. Not every practice needs to look like a tube of toothpaste!"
Five tips to help you rebrand successfully
If you are considering a rebrand of your practice, Sarah has prepared five tips that can help.
Be clear about why you need to rebrand
Ensure that your reasons for rebranding are valid. Your reasons will help you assess what you want to achieve from rebranding and if it is worth it. Some triggers for a rebrand include;
you have merged with, or acquired, another practice;
you are expanding your practice;
a legal issue has occurred which causes you to have to rebrand;
your brand has received negative publicity due to something you have had no control over.
Talk to people
It's important to evaluate your practices strengths and weaknesses in order to develop your new brand. Spend time reaching out to your patients, employees and other healthcare professionals to get their opinion about your practice's services and brand. Doing this will help you have a clear picture of what will work and what won't.
Research your competition
Do some competitor analysis to see what their branding messages are, how their values are conveyed in their branding, and their strengths. This will help you to assess where you are currently positioned in the market and help your new brand stand out against the competition.
Consider colour psychology
Colour increases brand recognition and each colour conveys different moods. It's worth researching colour psychological and how colour affects the message your brand is conveying. Generally, cooler colours suggest trust and calmness. Picking the right colours for your brand will affect how people perceive your practice.
Create a comprehensive transition and project plan
Rebranding is a large project that will need careful planning and stakeholder management. Key stakeholders will be practitioners, employees and suppliers of the rebranding. Creating a transition plan will ensure that you explain to your community, and existing patients, that you are still able to provide the same level of care under a new brand.
Ensuring all parties are informed of the project plan, including milestones and their assigned tasks, will mitigate the risk of missing deadlines and requirements not being met. Ongoing reviews of both plans will ensure effective delivery on time and within budget.
Don't forget to follow us on Twitter, or connect with us on LinkedIn!