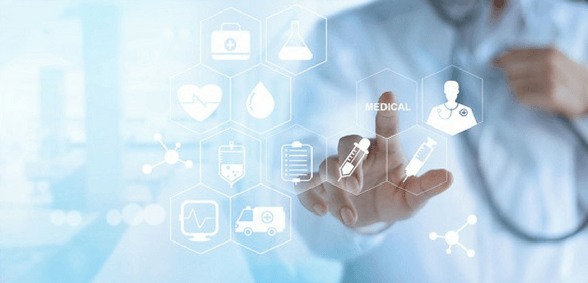 Can big data play a key role in improving patient care? Allan Johnson, CEO of The Practice Group, discusses how intelligent use of data is leading changes to a healthcare model that continues to lean toward greater integration
According to the British Medical Association large numbers of GPs are reporting that they are leaving the NHS. Although NHS England is investing £15m to boost the workforce this will take time and many practices are struggling to recruit new GPs and nurses, which is resulting in some requesting that they register no new patients.
'A period of great change'
I can understand why this is happening. Rising patient demand, an increasingly aging population due to improvements in healthcare and workforce shortages have all been a continual feature of the past few years. Consequently, many practices find they can't care as they would wish for their current patients, let alone have the capacity to care for new patients.
The NHS is going through a period of great change as it plans to keep up with rising demand. The constant challenge is to devise new ways of working to ensure that patient care continues to be professional, efficient and, now more than ever, carried out within highly robust cost parameters. If we do not recognise that significant change is required and, more importantly, do something about it, then we can't realistically expect the healthcare sector to provide high quality care to our growing population in the future. The transformation that is currently underway is to move to a more integrated, population health driven model, and that in itself requires a significant increase in our intelligent use of data.
Enhancing patient care through IT innovation
In providing primary care services to over 200,000 patients in GP practices across England The Practice Group has considerable amounts of data to help them manage their systems more effectively to improve patient care and health outcomes across its GP surgeries. For this reason a data consolidation, analysis and reporting solution has been developed to collate the data from all clinical systems to produce the analytics that allow them to drive better patient care.
To achieve this aim there was a need to identify how the data can be used to drive improvements. This resulted in a requirement for a technology solution that can harness over 60 gigabytes of data and transform it into consistent, user-friendly reporting to provide practice managers with performance benchmarking, trend analysis, identification of at risk patients and operational performance metrics.
Additional data has been added to the reporting suite to identify how patient demographics, health conditions and deprivation factors shape patient demand for primary care services. This helps managers and clinicians to create action plans to adapt their surgeries to the specific needs of the patients and provide more bespoke and holistic primary care. Furthermore, this technology solution encourages strategic decision-making by highlighting country-wide trends, thereby providing the ability to benchmark and measure the performance of an individual practice against peers.
Since The Practice Group has been using this system it has witnessed noticeable improvements to patient care including:
Just 10% of patients use over 40% of available appointments; these patients often suffer from more than one condition. In addition, these patients sometimes suffer from conditions that could be more effectively dealt with by clinical professionals rather than a GP with a 10-minute appointment.
Four per cent of patients have diabetes and they use 17% of all appointments.
The same proportion – four per cent – of patients using 17% of appointments apply to those suffering from depression and anxiety.
These insights inform not only how The Practice Groups treats its patients but can also be used to inform commissioning decisions and contracting arrangements.
Successes to date
North West London
The new data reporting suite identified over 3,000 patients in North West London across multiple GP surgeries who had a history of common mental health issues. Following a number of consultations these patients were able to take advantage of a Clinical Commissioning Group (CCG) commissioned scheme that provided them with appropriate support.
Leicester
Following a review of patient attendance rates at a surgery in Leicester and, subsequently, an identification of the particular types of support patients required, action was taken to implement walk-in clinics for registered patients with minor ailments. These clinics are led by nurse practitioners to alleviate the strain on GP appointment capacity, making sure GPs are free to tackle more complex cases.
Implementing targeted recruitment strategies
Insights into the size of particular patient groups with specialist needs have been used to implement better-targeted recruitment and training of staff. Examples include recruiting a GP with special interest in women's health to increase provision at a surgery with the highest demographic demand and the upskilling of GPs to complete MSK injections within surgeries that have younger patient populations with a high prevalence of sports injuries; this particular example resulted in the decrease of referrals to the local community MSK service and reduced the need for emergency GP appointments.
Aims for the future
A growing and ageing population, with complex multiple health conditions, means that personal and population-orientated primary care is central to any country's health system; as a recent British Medical Journal headline put it, 'If general practice fails, the whole NHS fails.'
However, looking back over the last decade, a great number of issues have taken hold of the healthcare system, including cuts in the share of funding for primary care and a growth in the number of hospital specialists three times faster than GPs. This means that GPs are under greater pressure than ever, with rising workload matched by growing patient concerns about convenient access.
To tackle these issues and pressures the healthcare system needs solutions, not criticisms, to help it do the job it was meant to: treat patients. Using a variety of solutions, including IT innovations, organisations with greater size and capability such as The Practice Group and some emergent GP Federations are continually changing the boundaries of what is possible to improve the future of our healthcare system. GP led primary care is the most effective gateway to protect our NHS and – unless innovative change starts here – change in the rest of the system will be very difficult.
Don't forget to follow us on Twitter, or connect with us on LinkedIn!