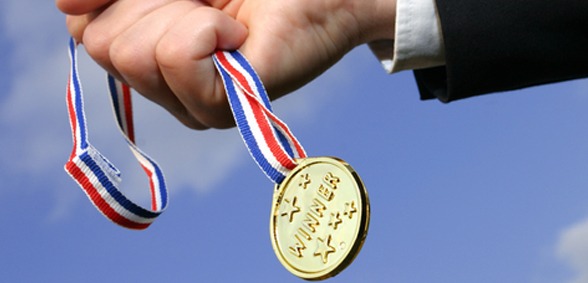 In an edited extract from Lifestorming: Creating Meaning and Achievement in your Career and Life, authors Alan Weiss and Marshall Goldsmith explore the fields of formal and informal leadership. They identify key behaviours to practice and also suggest coaching remains a core aspect of leading others
Formal leadership is hierarchical, with titles that indicate status (such as union steward, executive director, senior advisor, committee chair, etc.). Informal leadership is nonhierarchical and is often reflective of:
Accomplishment (e.g., best salesperson)
Respect (one who shares credit and accepts blame)
Longevity
Decision-making (one who produces the best options)
Team contribution (one who supports others)
Trust (one who honors promises, deadlines and commitments)
Charisma (one who is exciting to be around)
It's possible to be a formal, hierarchical leader with none of these informal leadership qualities. Titles (or strings of initials after a name) don't make great leaders. So how to develop leadership skills? Some of it comes down to preparation. Here are some behaviors to aspire to and practice.
Share credit, accept blame
The recently coined, otherwise silly construction 'my bad' is a lighthearted way to say 'my fault.' It's a step in the right direction. It's not avoidance, nor is it denial. It's acceptance with a cute phrase that softens the hit. I don't hear many people say 'your bad.'
The best leaders we've seen tell their subordinates, peers, and superiors when they err and assure them that they will make it right. 'My bad' is the latest iteration of 'the buck stops here.'
Many professionals buy a gift for their entire offensive line when they win an award. They know they wouldn't be recipients of any award if they were knocked on their backs on every play and it's the offensive line that enables them to stay upright. There are many people around us keeping us upright! They don't necessarily need gifts but they do deserve credit.
Those endless award acceptance speeches at the Oscars, the Emmys, the CMAs, or the Tonys are attempts to share the credit with otherwise unseen and unknown supporters. I tend to forgive the delivery when I consider the intent.
Apologize
Admitting responsibility is one thing, but making an apology is another. The words 'I'm sorry' or 'I apologize' are often lost in the vagueness of 'my bad' or 'oops' or 'not so good.' Apologies bring catharsis to our souls and are a means of moving on, of expiating grudges and grievances.
There are three steps to a healthy apology
Admit the error or mistake as your fault. Don't make excuses and don't try to deliver a rationale (e.g., you didn't give me all the information; I read the numbers wrong).
Formally apologize with specifics. "I'm very sorry I caused you to miss the party and to waste the food you had prepared. I was thoughtless in being so late and not calling."
Ask for forgiveness, make an offer of atonement and move on. "I hope you can forgive me, I'll do my best to never allow it to happen again and if there's anything I can do right now to atone, just name it." Usually, people are happy with the apology or seek a modest reimbursement; their anger subsides when faced with true contrition.
Strive for consensus, not victory
Consensus is something you can live with, not something you'd die for. The ability to facilitate disparate views and create a shared vision that all can support shows tremendous leadership strength. Are you trying to win and force the other person to lose, as in a debate or contest? Or are you looking for opportunities to create common ground that everyone can share and that will profit all concerned? Leadership is about inclusion and embrace, not polarisation (which is why so much about politics is not true leadership).
Don't retreat from tough decisions. Sometimes, someone must be fired, or reprimanded, or transferred, or penalized. An unpopular project must be abandoned. Goals must be sacrificed. This occurs in business, families, education, nonprofits, the arts and everyplace else. The longer these decisions are put off or ignored or delegated, the longer issues have to fester and become far more harmful.
Most people who are fired are soon much happier than they were when they were dreading going into work each day fearing the worst. An obvious poor performance in the arts or on the playing field is best dealt with honestly, since everyone is well aware that it's happened. The ability to accept accountability for tough decisions is the hallmark of great leadership, no matter what the environment.
Create and sustain discipline and organization: how adept are you at the following?
Meeting deadlines
Fulfilling your commitments
Completing tasks rapidly
Locating needed information quickly
Planning your time
Establishing correct priorities
Assessing risk and reward potential
Identifying and mobilizing resources
Building teams appropriate to the tasks
Making rapid, successful decisions
Solving problems rapidly and correctly
Creating new ideas and innovating
These are the specifics of organization and discipline. And remember this definition: Organization + Discipline = Speed
Tomorrow's leaders will have to be faster than ever, whether formal or informal, temporary or permanent.
Coach others formally or informally. There is an increasingly popular school of thought that the primary coaches in any organization have to be the leaders—not outsiders certified by others, no matter how adept. (Remember, we are both coaches!) In families, we've found that coaching is far better than fiat. (When I confronted my father with his own rules' transgressions, he always used to say, "Do as I say, not as I do!" I never found that convincing and never dared try it on my own kids.)
The teacher learns more than the student and the coach learns more than the teacher. Have you ever helped others who approached you for advice or techniques? Did the advice or technique improve their condition?
Congratulations, you're a coach! There is, perhaps, no more intrinsic aspect of leadership. And coaching isn't merely remedial. Great athletes, performers, writers, and others all use coaches. Self-improvement seems to have a governor, like a car designed not to exceed 150 miles per hour, even though it could theoretically do so. The investment people make in themselves provides the greatest return of any investment they can make.
To maximize that investment's return we will always need a coach at critical junctures. Consequently, that should be a priority in your preparation for your future (or present) leadership roles.
About the authors
Alan Weiss is an acclaimed consultant, speaker and author. His consulting firm, Summit Consulting Group, Inc., has attracted clients that include more than 500 leading organizations. He has published more than 500 articles and 60 books, including the best-selling Million Dollar Consulting.
Marshall Goldsmith is an executive coach and business educator. His mission is to help successful leaders achieve positive, lasting change in behavior, for themselves, their people, and their teams. He is the author or coauthor of Triggers, What Got You Here Won't Get You There, and Mojo, among others.
For more information, please visit www.alanweiss.com  and www.marshallgoldsmith.com